May 13, 2018
By: Valerie Sweeten, condo life correspondent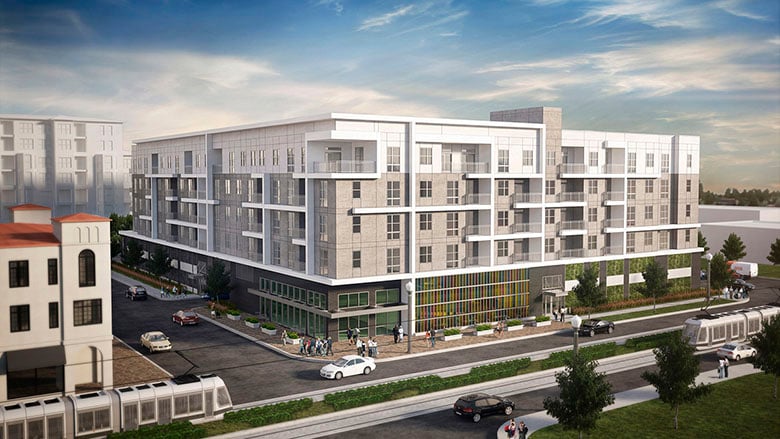 Surge Homes' properties, The Isabella at Midtown (shown above) and Museum BLVD, are in the heart of the area.
Houston's four-mile long Innovation Corridor could easily be one of the newest, hottest spots to reside, with the incredible plans for the area, according to the Greater Houston Partnership.
The area, which is planned to be linked by light rail, bike lanes and sidewalks, is tied to the south by the Texas Medical Center, and to the north along Houston's light rail through Hermann Park and the Museum District. It also continues through Midtown, and past Montrose, with the northern limit in downtown Houston.
With the hub for the innovation district being announced by Rice University in April 2018 at the former Sears building 9.4-acre site in Midtown, the district is set to become a center of digital technology and data science with a focus on industrial, health care, energy and logistics industries.
Living in the midst of this new development and watching it from your front porch is easy to do with a wide selection of condominiums in proximity.
The Isabella at Midtown, Surge Homes' new condominium community, is diagonal to the innovation district. Just few blocks away and adjacent to the Texas Medical Center is another property, Museum BLVD.
Complementing the commercial space of the innovation district around The Isabella at Midtown will be a vibrant mix of restaurants, entertainment, shops and green space. Homeowners of the condo development will be a short walk of all these amenities, and a quick METRORail ride from downtown, the Museum District and the Texas Medical Center/TMC3.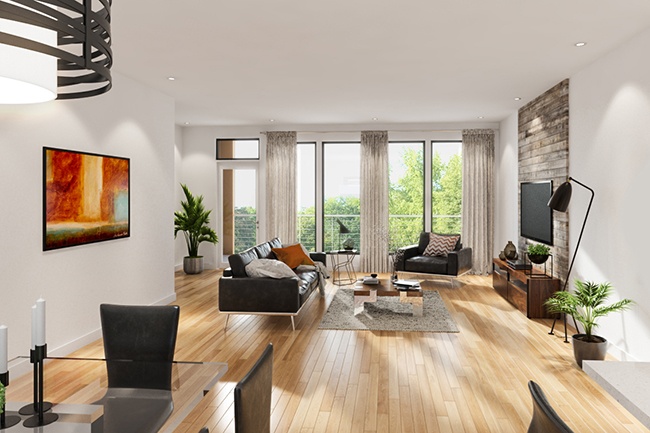 This Museum BLVD preliminary interior rendering showcases a spacious living and dining room combination.
"Residents not only will enjoy the stylish features of the property itself, but they will be convenient to both of Houston's most exciting and future-oriented developments," said Louis Conrad, president of Surge Homes.
In addition to living around the buzz in the Innovation Corridor, Midtown is able to provide an environment exemplifying urban living. The pedestrian-friendly neighborhood has become a booming market for homeowners.
According to Niche.com, Midtown was ranked No. 7 in Best Neighborhoods to Live in the Houston Area for its 2018 Best Places list, with an overall A+ grade ranked on public schools, housing, good for families, diversity, nightlife and crime and safety.
It also was ranked No. 3 of 169 as Best Places for Millennials in the Houston Area, and No. 3 of 88 in Best Neighborhoods for Millennials in the Houston Area.
Rankings were determined on thousands of neighborhoods based on key statistics from the U.S. Census and expert insights.
Additional potential condominiums buyers can consider for this developing hotspot include The Edge Condos in Midtown, One Montrose Place Condos, The Royalton at River Oaks, Tremont Tower, and the Warwick Towers.
For original news article, click here.