THE SURGE HOMES QUALITY PROCESS
Our homes are designed by professional architects, with the construction plans reviewed and certified by registered engineers.
We have a third-party review of our construction processes and protocols.
We have our own in-house team of dedicated construction managers.
All our homes are inspected by the City of Houston.
In addition to city inspections, all our homes are subject to our own Surge Homes quality control inspections.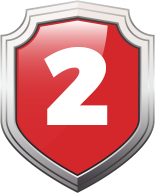 THE 10-YEAR HOME BUYERS WARRANTY
All of our homes come with an insurance-backed 10-year warranty from the 2-10 Home Buyers Warranty®, the nation's largest warranty program. While the majority of builders in Houston offer warranty programs backed only by their own business, Surge Homes goes further and provides a greater peace of mind to its buyers through the additional backing of the 2-10 Home Buyers Warranty®. The third-party backing is paramount in new home construction because it means that if you are not satisfied with the quality and speed of response of the builder, you will be able to call upon the most respected home warranty service in the business. This fully-insured warranty, one of the broadest in the industry, will also help you get the most value from your home when you sell it because it is transferable to the next home owner.
Click here to view a video on the 2-10 Home Buyers Warranty