Quintessentially Houston: The Heights
Posted by Surge Homes on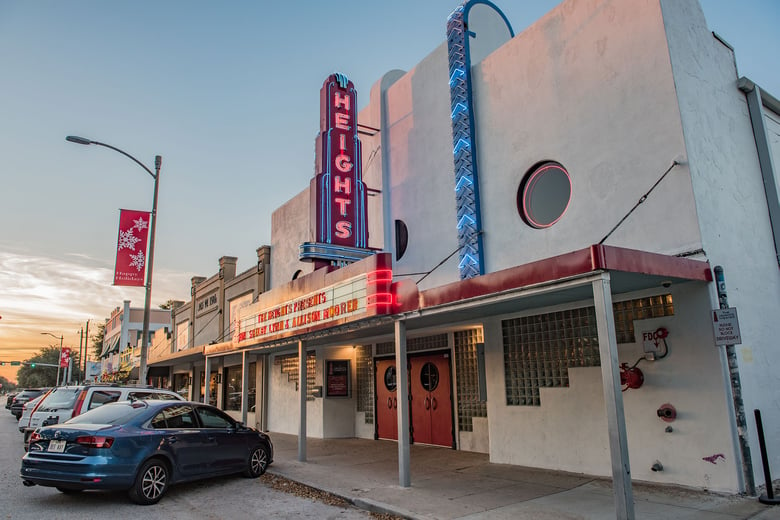 Iconic. Classic. Enduring. Quintessential means all those things and more. In this series, we'll be exploring different Inner Loop neighborhoods, looking for the places that give these areas their individual outlook, attitude, style and "je ne sais quoi."
---
Perhaps the main thing that makes a collection of houses a "neighborhood" is a sense of community. Unfortunately, too many neighborhoods don't have it.
Fortunately, The Heights in Houston does. In spades.
A designated Historic District, The Heights was developed in the 1890s as Houston's first "planned community" by local millionaire Oscar Melton Carter. Betting on the notion that the city's growing population might like to live someplace other than downtown – which was plagued by annual floods – Carter bought acreage a whopping four miles from, and 23 feet above, Houston.
Carter's vision of a friendly, community-based neighborhood was a success back then and is still thriving today. Its convenience to downtown coupled with its small-town vibe makes it one of Houston's most-desired addresses.
While The Heights "proper" can be pricey -- largely a mix of historic home styles from the late-18th and early 20th centuries – the adjacent area known as Greater Heights recently has seen a blending of historic with modern townhomes and condominiums. An ideal example is Surge Homes' new condo development, Hampton Heights, at the corner of West 15th and Dian Street. Just five blocks west of The Heights, Hampton Heights allows homeowners to live the same lifestyle at a highly affordable price.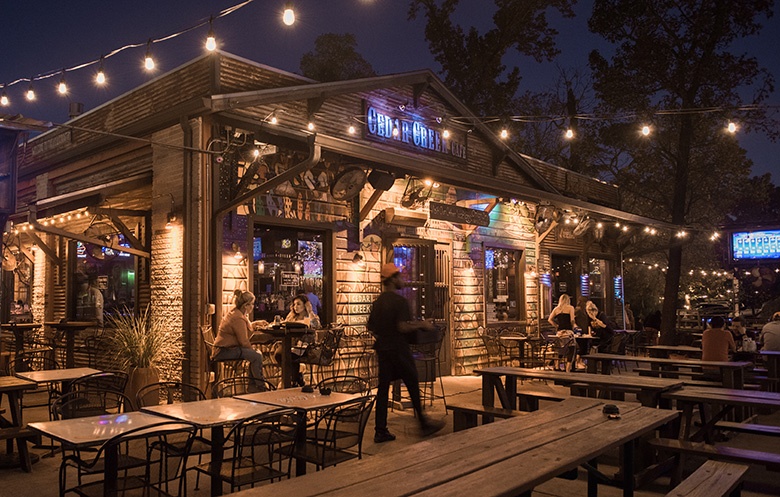 Cedar Creek

The Heights is unique in that businesses artfully blend with residential areas, making the whole neighborhood convenient for doing what you want or buying what you need.
If The Heights could be said to have a "downtown" it would be the area around 20th Street between Shepherd and Heights Boulevard. An easy stroll or bike ride from anywhere in the neighborhood, this area is home to one-of-a-kind shops, unique restaurants (very few fast food or chain eateries here), nightlife and service businesses like banks, cleaners and grocery stores.
If you're a fan of "vintage" there's plenty to view. Find clothing at Retropolis, vinyl at Vinal Edge Records, or an edited collection of antique furniture and accessories at either Mercader's or AG Antiques.
Discover elegant items like lighting, tableware and art to personalize your environment at Eclectic Home. And for all the guys out there, head to ManReady Mercantile. There you can score a variety of things for your home, plus bags, boots, ties, belts ,watches, money clips, pocket knives – even some bourbon-soaked toothpicks.
Don't miss the renovated Heights Theater, which has recently re-opened as a live music venue. The new owners kept the Art Deco style of the exterior while inside is a streamlined and spacious setting for some excellent music appreciation.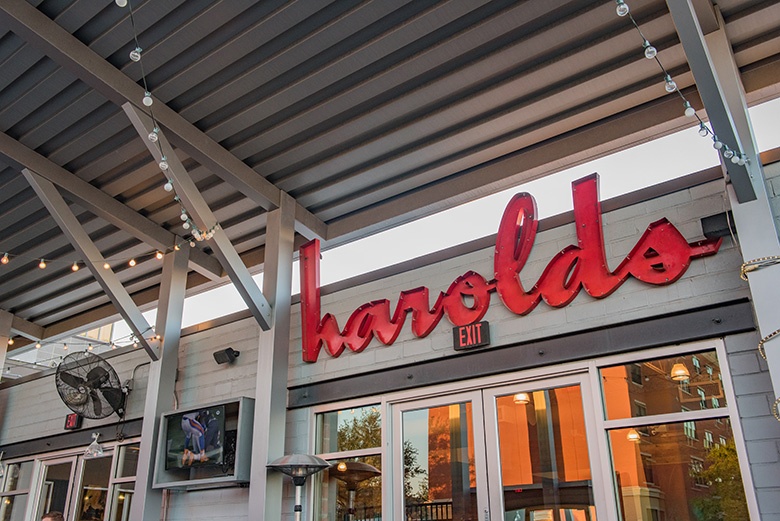 Harold's Restaurant & Tap Room
When you're hungry, the only issue will be which of the dozens of restaurants and cafes throughout The Heights will be your final choice. There's Torchy's Tacos, Thai Spice or the very popular Coltivare for Italian. Healthy light bites can be found at Zoe's Kitchen or settle in for soup, salad and sandwiches on the patio at Carter & Cooley. For Louisiana-accented food and craft beers, head to Harold's Restaurant & Tap Room or for a romantic date night, try Alice Blue, a modern bistro with a great wine list.
While there are great shops, eateries and more in every nook and cranny of The Heights, Greater Heights is home to several restaurants, as well. Cedar Creek Cafe, Cane Rosso and CRISP Wine-Beer-Eatery are just a few examples. Plus, The Market at Houston Heights – an on-trend new mixed-use destination that's replacing an old warehouse – will be home to four new eateries, along with even more shopping opportunities.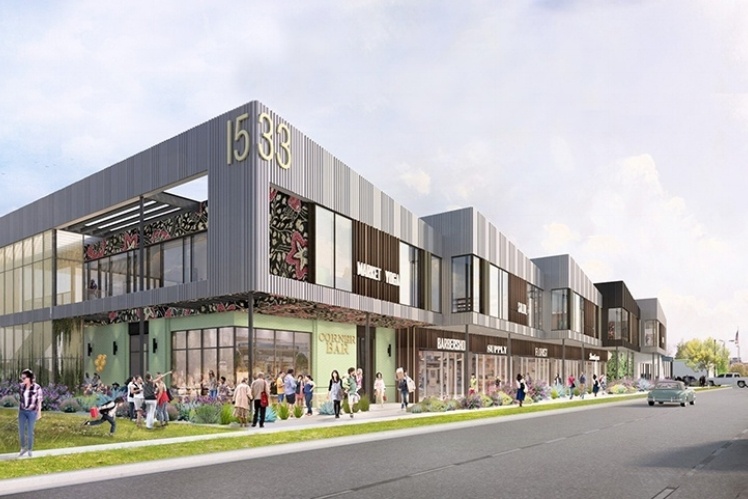 The Market at Houston Heights
New nightlife is cropping up in this region as well, including cocktail and craft beer venues like McIntyre's, Big Star Bar and Eureka Heights Brew.
The Heights community spirit can be experienced via multiple events throughout the year – a celebration or three for every season. And yes, The Heights is an historic neighborhood, but the new wave of homeowners moving in are adding to that history with their own perspectives and lifestyles. Residents of Surge Homes' new Hampton Heights condominiums soon will be adding their names to that list, as well.