October 23, 2017
By: Nancy Sarnoff, real estate reporter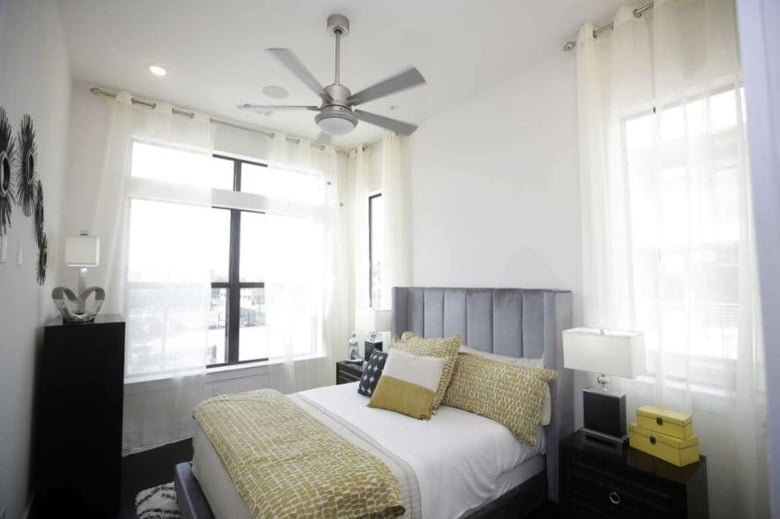 Units Under 500 Square Feet Started Around $150,000, But Prices Went Up.
The model unit at the new Parc @ Midtown gives new meaning to the word small - for Houston, at least.
The 468-square-foot condo shows like one of those apartment mock-ups at Ikea - the ones demonstrating how a few pieces of undersized furniture with the right accessories can turn a few hundred square feet into a functional, even inviting, home.
When the model unit was being staged, the designer had to return several pieces of furniture because they were too big, the Parc's developer said during a recent tour of the property, which is just starting to welcome its first residents.
Surge Homes, a local real estate firm run by French Canadians who now live in Houston, developed the project and what it says are the first new "micro units" to be built here.
During pre-sales, the tiny homes, generally under 500 square feet, started at around $150,000, but the prices went up as demand grew.
"This is the quest for affordability," said Surge president Louis Conrad, noting that salaries aren't keeping up with housing costs.
Still, the small units represent just a portion of the 80-unit complex, which is made up of several buildings that surround a 5,000-square-foot private park at 2401 Crawford.
The company studied residential projects in dense Canadian and European cities and adopted some of their ideas, with contemporary architecture outside and European-style floor plans and finishes inside.
Surge president Louis Conrad singled out the park as an important amenity.
"It makes a difference," he said. "It doesn't have to be big to have a connection with nature."
The 14 micro units are above one level of parking and are topped with two-story condominium units with two bedrooms and 2½ baths. Those units were priced at around $275,000 initially.
There are also larger townhouse-style units on the property. The ones left are priced in the mid-$300,000s, and a couple are in the low $400,000s.
Overall, the project is 83 percent sold, and all the tiny units are taken.
"I think it's an extremely positive development," housing analyst Scott Davis said.
Even as urban Houston densifies, he said, affordability is often missing.
"We've seen the surveys over the last two decades of how many people want to live inside Houston, but there are only so many people that can pay $3 per square foot a month in rent or buy million-dollar penthouses," Davis said.
Surge co-founder Ben Lemieux said the company conducted market research and asked for input from several thousand Houstonians before moving forward with the project.
The response was overwhelmingly positive, especially from millennials, the developers said.
Architect Jeffrey Brown said a larger micro condo project he worked on was targeted at millennials, although the sales didn't reflect that. Instead, interest came more from investors and empty nesters. The project, proposed for a site east of downtown, hasn't broken ground.
Brown said developers should be cautious about building too many small units.
"You need more cultural forces at work for that kind of scale - like high land cost and land scarcity like you see in China - to drive a need-based demand vs. a novelty-lifestyle-based demand for the tiny-house movement," he said in an email.
The smallest floor plans in Surge's new project use every bit of space. There's a walk-in closet in the bedroom and enough room in the living/kitchen area to host a small dinner party. Each unit comes with two parking spaces, but the spots are tandem - one in front of other instead of side-to-side.
Said Conrad, "Every square foot counts."
For original news article, click here.