Greetings!
The month of April brings with it new beginnings, especially for the many homebuyers who will be moving into their new homes at Parc at Midtown. And … If you're thinking about becoming a homeowner but are on the fence, now is a great time while there is still affordable inventory. Read more in our blog, "Waiting for the Right Time to Buy a Home?" Interested in a townhome? Check out the picture above, which is one of our model townhomes at the Sales Gallery, located at 2401 Crawford St. To learn more about what's going on, read this edition of The Surge Factor.
---
UPDATES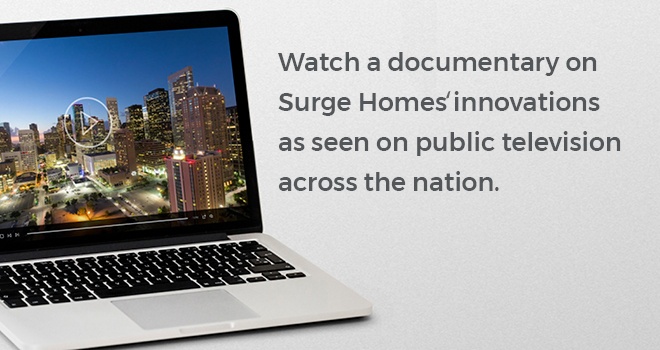 'BEHIND THE SCENES' WITH SURGE HOMES
We are the subject of a short-form documentary, "Behind the Scenes," focused on adapting to change in the business environment. As Houston's Inner Loop market leader, we expand on the idea of urban compact living in a state where everything is big. Hosted by award-winning actor James Earl Jones, this documentary has been distributed to public television affiliates across the country. Read more in the press release below.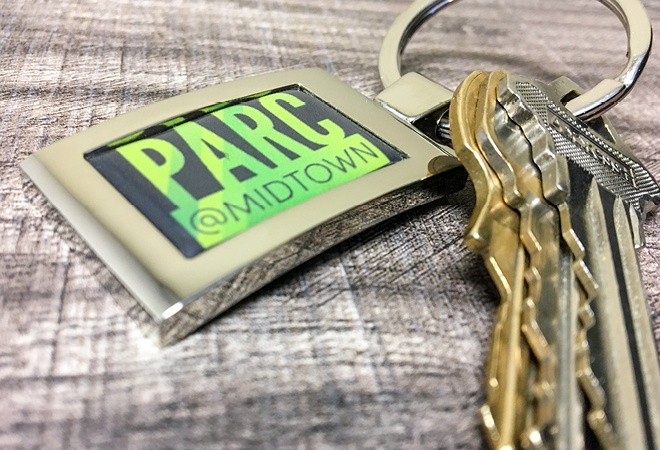 nEW fACES MOVING IN AT pARC AT mIDTOWN
Deliveries are full steam ahead for future residents of Parc at Midtown's McGowen Building (building B) and townhome building C1. Our largest delivery to-date with more than 30 homes, Parc at Midtown will soon be 85 percent occupied. But … Never fear! If you're looking for a brand-new home in one of Houston's most walkable neighborhoods, we still have a few townhomes for sale (including some that sit right on the perimeter of the community's private park). To learn more, contact Caroline or Stefanie today at 713-840-8400 or schedule an appointment online.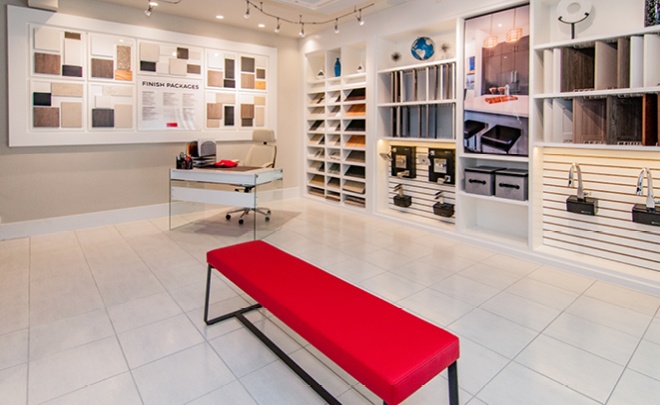 sALES gALLERY dOUBLES AS mODEL hOMES, dESIGN sHOWROOM
Have you been in to visit our Sales Gallery yet? If not, you're definitely missing out ... Not only can you speak with one of our representatives about the many developments and home types that Surge Homes offers, you also have the opportunity to see exactly the level of quality and variety of designs we offer in all of our homes. Whether you're looking for a townhome on the park at Parc at Midtown, a penthouse at Museum BLVD, or a single-family home at Upper Richton, our four models will give you an up-close-and-personal preview of actual kitchen and bathroom designs and give you peace of mind during the decision-making process. Contact us today to schedule a tour.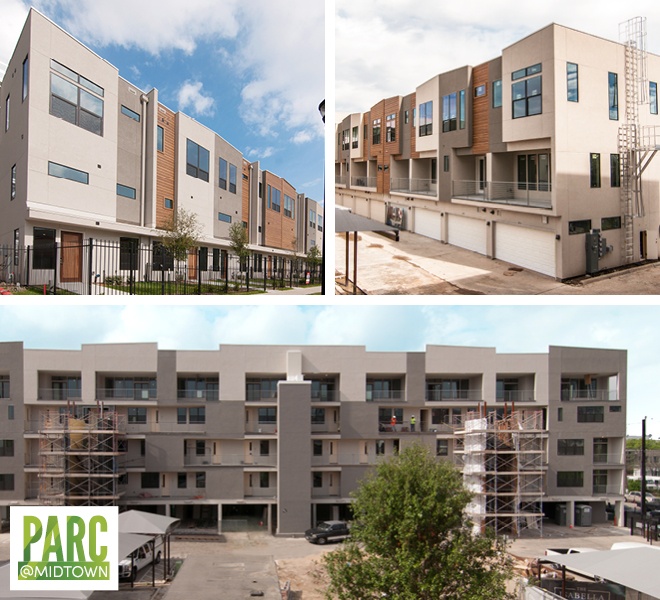 CONSTRUCTION MATTERS
We are in the final phases of construction for Parc at Midtown's McGowen Building (building B) and townhome building C1! The construction team is completing flooring and all inspections. Buyer orientations are scheduled for those closing on their homes in April. What a great feeling it must be to know you are moving into one of the top-three condo communities in America as ranked by NAHB!
Townhome building D1, which is on the park, continues to progress with the completion of drywall and stucco. The construction crew has moved on to the trim and cabinetry phase.


---
pRESS rELEASE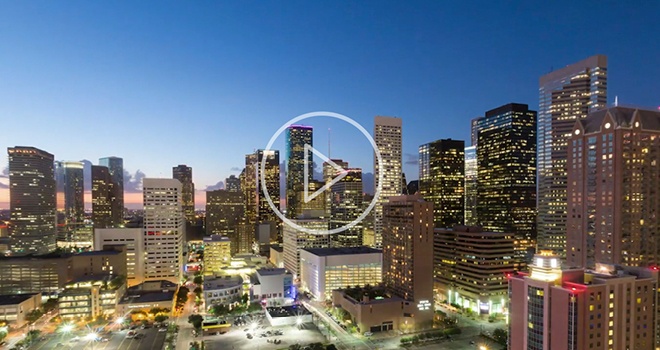 sURGE hOMES fEATURED IN dOCUMENTARY TO aIR ON pUBLIC tELEVISION
HOUSTON – (April 2, 2018) – Surge Homes, an award-winning developer of homes located in Houston's Inner Loop neighborhoods, is the subject of a recent short-form documentary, "Behind the Scenes," distributed to public television stations across the United States. The segment is presented by James Earl Jones, an award-winning actor of both stage and screen ("Star Wars," "Dr. Strangelove," "The Great White Hope").
---
sURGE hOMES iN tHE nEWS

hOME bUILDING'S 10 hARDEST sOLVABLE pROBLEMS
Why collaboration matters to thrive today and be viable tomorrow. And why HLS is where housing's leaders go to sharpen their collaborative skills.
A Wisconsin-based residential developer with three or so housing cycles under his belt says he's picking up a vibe he recognizes may be almost impalpable, come-and-go pre-signals of a shift.

CONDO LIFE: dESIGNS mEET nEEDS OF lUXURY hIGH-rISE cLIENTS
The designs of luxury high-rises are created to appeal to the eye of the beholder, especially when these properties become permanent homes.
Planning the intricate spaces of condominiums starts with market research data from future home buyers, according to Louis Conrad, president of Surge Homes. One of its latest projects, Museum BLVD condominiums, reveals open-concept living spaces and large terraces with its signature European designs.
---
FEATURED BLOG

wAITING FOR THE rIGHT tIME TO bUY A hOME?
According to the 2017 Texas Real Estate Year in Review released in March, home sales volume and home prices have reached an all-time high for the third year in a row in Texas. That means buyers should getting into this hot home market as soon as they can while prices are still within reach.
---
fEATURED lISTING
PARC AT MIDTOWN: 2401 CRAWFORD ST., B206
Featured listing in Midtown … Parc at Midtown condo for sale: $215,000. The finishes pictured in the design package above (cabinets, flooring, countertops, backsplash) are exactly what you will find in this brand-new home. This condominium is located on the second floor (third level, if you count ground floor parking) in the McGowen Building, which has elevator access. Located in a secure, gated community with an exclusive park for residents and their guests, this condo offers one bedroom and one bathroom, with modern architecture and European-import cabinetry in the kitchen and bathrooms, and assigned carport parking.