June 9, 2018
By: Valerie Sweeten, condo life correspondent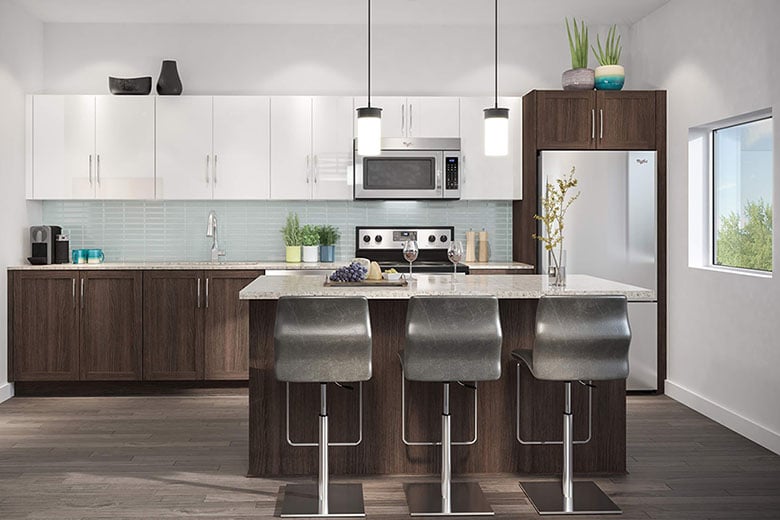 Luxury condominium living is about embracing a space where you can relax and enjoy coming home to a beautiful environment surrounded by gorgeous views, spacious kitchens and bathrooms as well as expansive bedrooms and closets.
Creating the perfect floor plan for condo spaces is about seeing the potential for residents to have a luxurious space in a high-rise setting.
Aldo Siciliano, vice president of sales and operations for Surge Homes, said their primary goal when designing floor plans is to use space efficiently.
"We prioritize value and livability when allocating functions of space," Siciliano said.
The second goal is designing spaces according to Surge Homes' design principles. These include a feeling of spaciousness, utilizing space around how people live, organizing spaces around natural lights and views, ensuring living and sleeping spaces are near windows as well as maximizing views. Consideration is also given for how sunlight affects livability.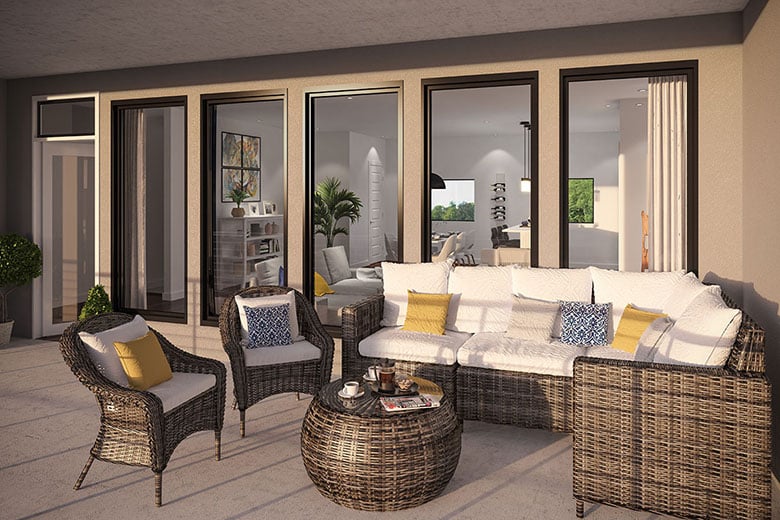 The Isabella at Midtown and Museum BLVD, are a practical example of natural light and views influencing design.
The Isabella at Midtown is a "double-loaded" building, meaning there is a central corridor with doors on either side. Windows on only one side of the condo, which means planning an entire space around a single window.
Museum BLVD is a "single-loaded" building with a "traversing" floor plan. There is a main, open corridor allowing window placement on both sides of the condo. This lets more natural light flow through while providing flexibility and efficiency when designing the layout.
The design process begins by understanding the reality of how people come to reside in the space with furniture, televisions and more.
A few years ago, the Surge Homes team invited more than 3,400 Houstonians, potential homebuyers and neighbors from area communities, to participate in the decision-making process and select home types and design elements they would most like to see in a new home.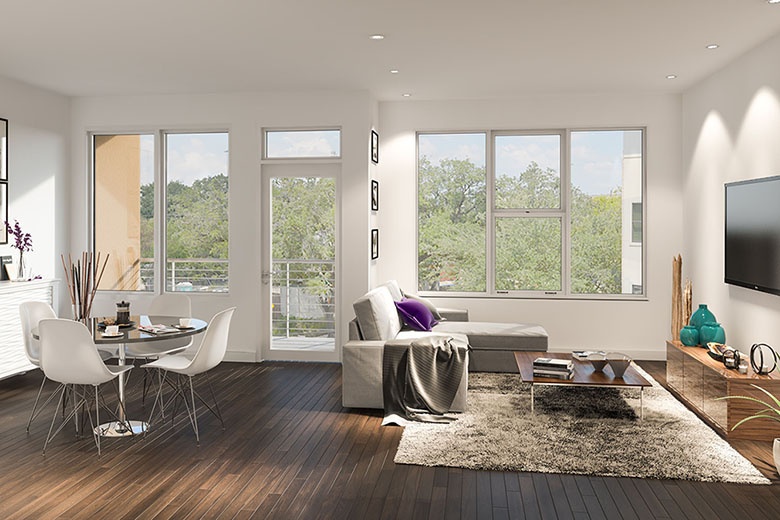 "Livability is the utmost consideration when we are designing a space," said Steve Malcolm, Surge Home's economist and vice president of operations. "We put ourselves in their shoes and imagine living in the space."
The next step is putting the desired components together for the perfect high-rise home.
Architects create floor plans unique to a building and location as well as detailed specifics for proposed dimensions. Feedback is then gathered from employees, VIP clients and sales representatives to present the best of the best. The final version is then drawn into the construction plans.
Meeting the demands of the market and their clientele is what drives the process when imagining, and then producing the perfect floor plan for their residents, according to Ben Lemieux, executive chairman of Surge Homes.
"We push our team and architects to provide maximum value and quality of life in the spaces we design," said Lemieux. "We know that we invest more effort on floor plans than most builders. Our architects find our process exhausting sometimes, but we design the space and make decisions on behalf of the clients. They deserve our very best."
For original news article, click here.