Parc at Midtown nominated for the NAHB Multifamily Pillars of the Industry Award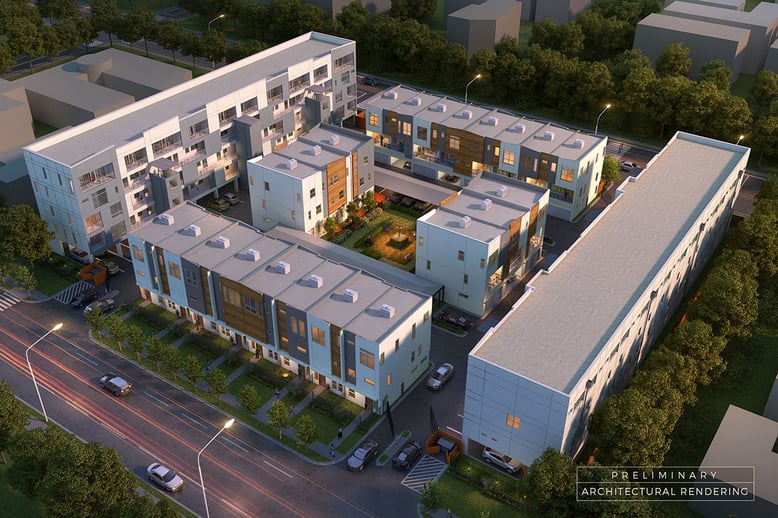 PRESS RELEASE
HOUSTON – (October 30, 2017) – Parc at Midtown, Surge Homes' multi-phased mix of condominium concepts, has been selected as a finalist for a 2017 National Association of Home Builders (NAHB) Award in the category of Best Condominium Community. Winners will be announced during an awards luncheon on January 9, 2018 during the International Builders Show in Orlando, Florida.
Surge Homes® designed Parc at Midtown to provide an answer to one of Houston's biggest housing dilemmas: How could a Millennial afford to buy in Midtown –the most sought-after neighborhood for this group of buyers – when all available new homes were $350,000 and up?
"Once we identified that need," says Louis Conrad, President of Surge Homes, "we focused on creating an innovative solution."
The result is Parc at Midtown, a multi-phased, master-planned, gated community that offers space-efficient condos in a variety of floor plans, all surrounding a 5,000-square-foot park. Each home design targets a different buyer within the millennial market segment.
"Space efficiency is the key to this development's success," says Conrad. "We worked with our architects to reduce square footage in ways that provided living areas that feel spacious. These floor plans, along with a range of different parking solutions, allow for a lower-than-market price for potential homebuyers."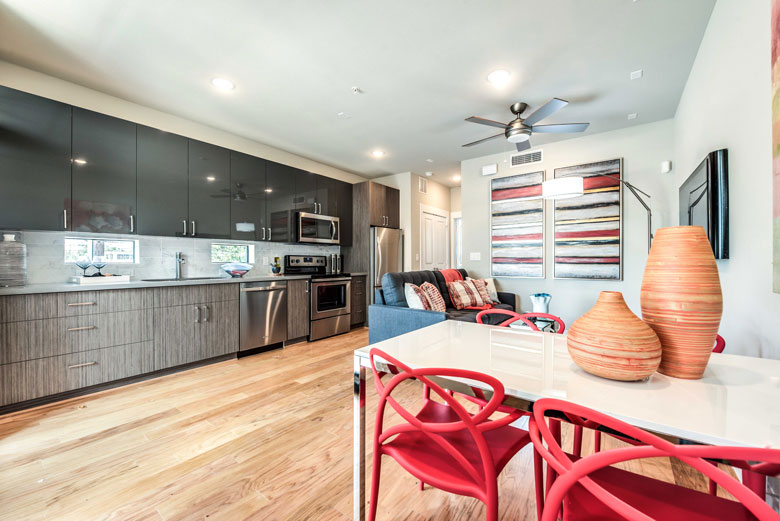 To reach the first-time buyer and fans of the "tiny home" trend, Parc at Midtown introduced Houston's first micro condos. These one-bedroom, one-bath homes clock in at approximately 450 square feet, yet provide high-end finishes in the kitchen and bathroom as well as space for a washer/dryer.
For the mid-range buyer, there is a selection of condominium types, including one- and two-bedroom flats; two-story, two-bedroom Sky Townhomes™ with a balcony on each floor; and two-story penthouses with bedrooms and a balcony on the first floor and living/dining/kitchen up top, where a large veranda affords sweeping views of downtown.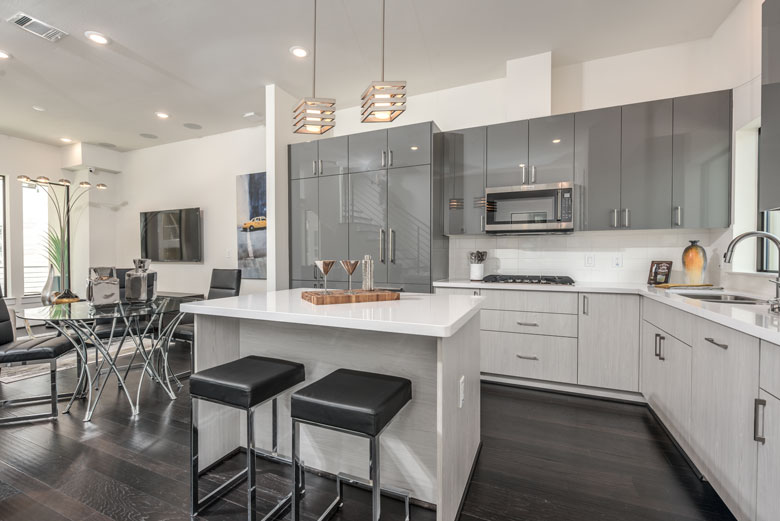 For those who prefer the space and style of a three-story townhome, Parc at Midtown has compact versions with enclosed private yards, garage parking and walk-in closets. All homes offer European-inspired finishes in the kitchen and bathrooms.
"We're excited that our ideas about stylish yet affordable homes have attracted so many homebuyers," says Conrad, who reports the development is more than 80 percent sold, "and honored that those ideas have drawn the attention of the homebuilding industry."
###
About Surge Homes®
Surge Homes, recently inducted into the William S. Marvin Hall of Fame for Design Excellence by BUILDER magazine, is a residential real estate developer and builder committed to providing brand-new homes in developments that feature stunning architecture and cutting-edge interior designs in and around Houston's urban core. In 2016 the company was recognized as Houston Agents' Choice Award Developer of the Year and was selected as one of five nominees for Homebuilding Innovator of the Year in Construction Dive's 2016 Dive Awards. From land development and construction to sales and marketing, Surge Homes is involved in every aspect of creating these new homes which are located in the most desirable Inner Loop areas. Ben Lemieux, chairman, Louis Conrad, president, and David Modlin, vice president of development and construction, each bring more than 28 years of experience in real estate development, management and consulting. Their previous developments total more than 4,000 homes and include master-planned communities, houses and condominiums throughout the U.S. and Canada.