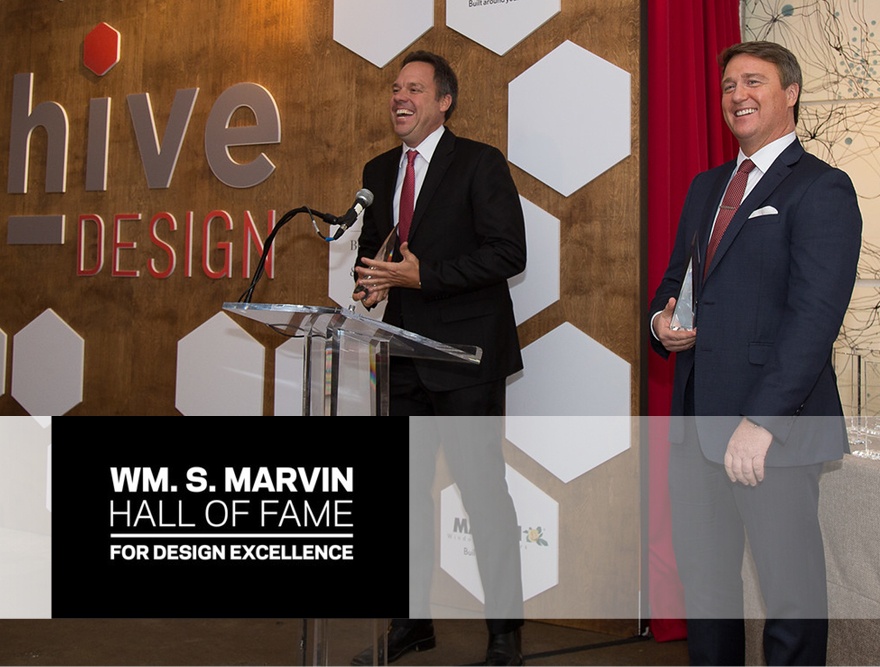 PRESS RELEASE
HOUSTON – (Sept. 15, 2017) – On behalf of the Surge Homes team, Benoit Lemieux and Louis Conrad were honored yesterday in Washington, with BUILDER magazine's 2017 William S. Marvin Hall of Fame for Design Excellence award. Surge Homes is the only Texas builder to be inducted into the Hall of Fame in the award's 13-year history. Other Marvin Hall of Fame honorees this year are architects Lorcan O'Herlihy and Paul Masi, of Los Angeles and East Hampton, New York, respectively.
Builder writes, "The winners of this year's prestigious award are known for testing design boundaries in a variety of settings." Adding, "The best architects, builders, and designers have a style that sets them apart. This year's inductees into the Wm S. Marvin Hall of Fame for Design Excellence embody that sense of uniqueness with one-of-a-kind projects that go beyond meeting clients' need for shelter. Their finished products set new standards for residential design excellence."
"We are pleased to be recognized among industry peers of the highest caliber. My partner and I have always been impressed by the work of Texas homebuilders and we are happy to be acknowledged as an innovator in the industry and to bring this award to Texas and, specifically Houston, a city that we love," said Lemieux, chairman of Surge Homes. "Our experience developing in other countries, as well as our research of the wants and needs of Houstonians, is what sets us apart and is the foundation for our success."
Predicting the continued quick ascent of Houston's population and that demand for urban, Inner Loop homes would grow even faster, the duo, along with Lemieux's late father Serge (for whom the company is named), began acquiring land at low prices in several of Houston's Inner Loop neighborhoods in the early 2000s. The Lemieux family continued to purchase tracts of land in neighborhoods such as the Heights, Midtown, the Museum District and Montrose, which were later purchased back by Ben Lemieux to develop with Surge Homes. Today, these prime locations, are the building blocks for Surge Homes' strategy.
Based on the results of an interactive market research process involving 3,400 Houstonians, Surge Homes went on to design innovative residential living spaces with smaller footprints in elegant, new building types – some of which were not previously seen in Houston – that allow them to bring more affordable products to homeowners. The company continued its innovations through to interior finishes, which were also developed through its crowdsourcing process in coordination with professional designers, by importing award-winning kitchen and bathroom cabinets from Germany that are exclusive to Surge Homes.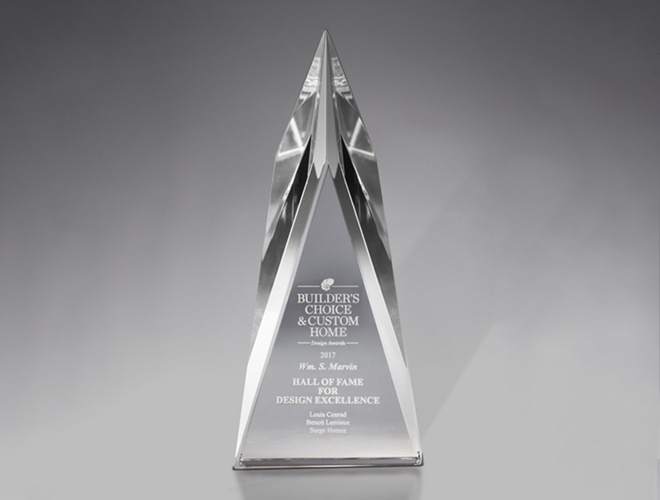 European-inspired, innovative floor plans that maximize space are a hallmark of Surge Homes' designs. Whether it's a 468 square-foot, one-bedroom condo, a 1,500 square-foot, three-story, three-bedroom townhome, or the unique Sky Townhome®, which offers two-story condo living in less than 1,000 square feet, Surge Homes spares no attention to detail. This is also evidenced by the 70 luxury interior design packages offered to each homeowner, from those purchasing a $150,000 condo to those in the market for a $1.5 million single-family home.
Enter 2017 and, with 14 micro condos slated for an October delivery at its Parc at Midtown development, Surge Homes is the first developer in Houston to build and bring micro condos to the market. Generally speaking, micro condos – or tiny condos – are defined by their square footage of less than 500 square feet and, although many industry insiders claimed Houstonians weren't ready for "tiny living," space-efficient condos are so popular among buyers that Surge Homes can't build them fast enough.
"This award acknowledges the determination to see our vision through to fruition when many in our market believed we would fail," said, Conrad, president of Surge Homes. "We are not only bringing densification to Houston's Inner Loop, we are bringing quality, affordable, luxury housing that isn't found elsewhere in our market."
Surge Homes is near completion on two of its developments: Parc at Midtown, a $21.6 million, 80-home development and Upper Richton, an $8.2 million, 13-home community located in Houston's Upper Kirby District. Three additional developments are underway: Museum BLVD, an affordable, mid-rise condo development in the Museum District; The Isabella at Midtown, a large, condominium development on Main street; and a new affordable condo development will be revealed in the Heights soon.
Photo by Colin M. Lenton for BUILDER magazine.
###
About BUILDER
Hanley Wood's BUILDER is the leading authority in the residential construction industry and serves as the magazine of the National Association of Home Builders (NAHB). For more than three decades, BUILDER has provided essential news, information and resources about products, technologies, trends, regulatory requirements and best practices to help home building professionals succeed in today's market.
About Surge Homes
Surge Homes, voted Developer of the Year by Houston Agent Magazine's Agents' Choice Awards, is a residential real estate developer and builder committed to providing brand-new homes in developments that feature stunning architecture and cutting-edge interior designs in and around Houston's urban core. The company was one of five nominees for Homebuilding Innovator of the Year in Construction Dive's 2016 Dive Awards. From land development and construction to sales and marketing, Surge Homes is involved in every aspect of creating these new homes, which are located in the most desirable Inner Loop areas. Louis Conrad, president, Ben Lemieux, chairman, and David Modlin, vice president of development and construction, each bring more than 28 years of experience in real estate development, management and consulting. Their previous developments total more than 4,000 homes and include master-planned communities, houses and condominiums throughout the U.S. and Canada.