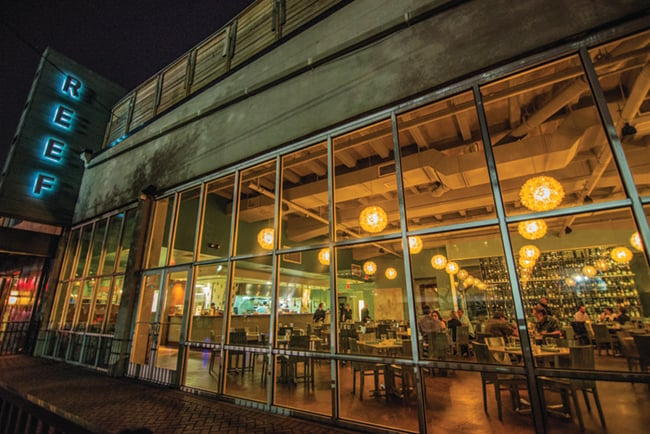 Iconic. Classic. Enduring. Quintessential means all those things and more. In this series, we'll be exploring different Inner Loop neighborhoods, looking for the places that give these areas their individual outlook, attitude, style and "je ne sais quoi."
---
When it was founded in 1906, the area now known as Midtown was a popular residential community. Over the years, more and more commercial businesses opened – including places to shop, eat and spend some downtime – which attracted developers of upscale living spaces.
Today, Midtown is an even more popular place to live. And work. And play! Something homeowners at Surge Homes' Parc at Midtown and The Isabella at Midtown will soon discover. Trendy restaurants and nightclubs flank city parks and unique boutiques. It's a diverse population of millennials and empty nesters – and everything in between -- with the definitive vibe of a walkable, urban, high-style community that residents love and others love to visit. Here we'll highlight some of the many reasons why.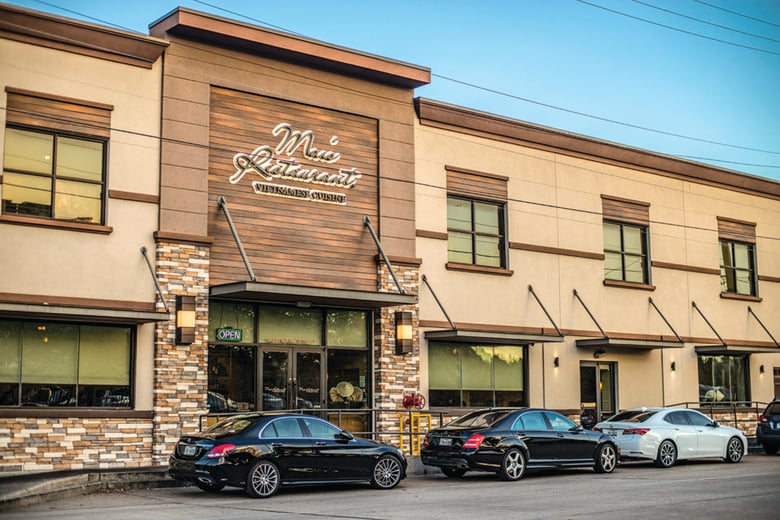 Dining options in Midtown run the gamut from casual sidewalk cafes like Wooster's Garden and Piola Pizza to gourmet restaurants like Artisan's and Brennan's. Back in the '90s, Midtown was known as Little Saigon because of all the great Vietnamese restaurants, and many of those still remain, including Mai's and Saigon House. Want seafood? Check out Reef or Holley's. Craving Mexican food? Luna y Sol Mexican Grill or Taco's A Go Go are great picks. Want to get your Cajun on? Try Natachee's Supper 'n Punch or Phil & Derek's. For breakfast, head straight to The Breakfast Klub!
One neighborhood favorite is Weights + Measures, a stylish eatery that's also a bar and a very tasty bakery. In that same building is Met Dance, offering classes in ballet, tap, contemporary and more for wanna-be dancers of all ages.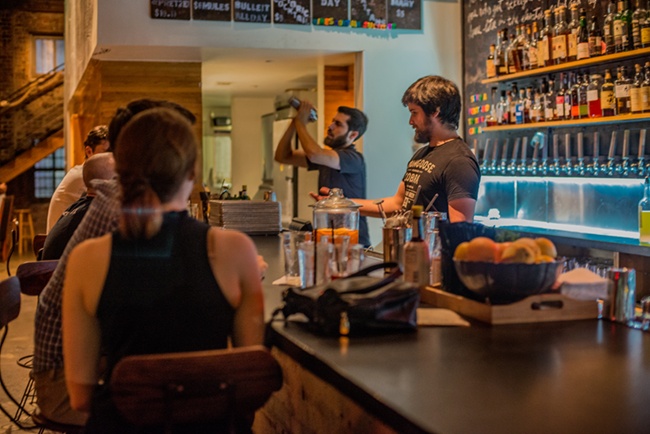 For "Happy Hour and Beyond," Midtown is overflowing with great choices. For wine lovers, there's 13 Celsius with a carefully edited selection of wines along with light bites. If craft beer is more your style, you're in luck! Beer Market Co. is just what it sounds like – a great place for a wide selection of beers (365, to be exact)! For a rustic bar showcasing lesser-known brews try Mongoose versus Cobra, and to raise a stein to German beers go to Bar Munich.
The cocktail scene is well represented in the neighborhood. GAGE Lounge boasts a mid-century modern flair, while Rose Gold Cocktail Den serves up drinks with a DJ. If you like (or need) coffee after your cocktails, Double Trouble Caffeine & Cocktails is happy to oblige.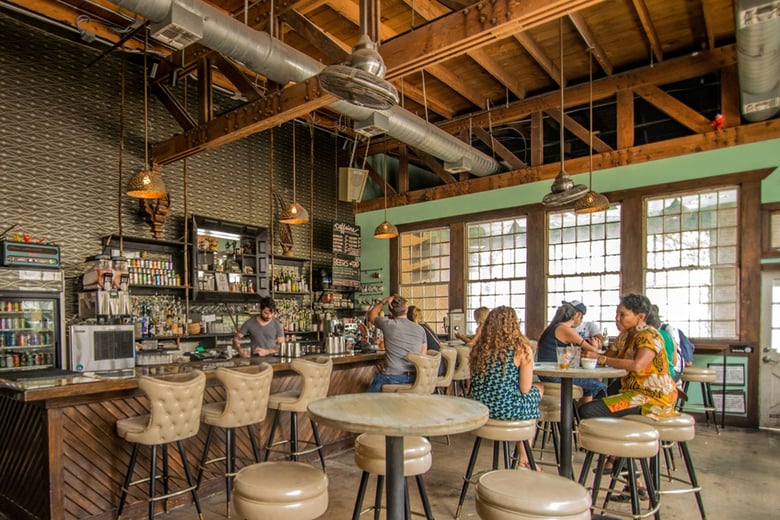 For those living in Midtown, the neighborhood has all the day-to-day services residents need. There's a Randalls Grocery Store with a new Sprouts Farmers Market on the way, and both a CVS and Walgreen's drug store. Dry cleaning can be found at the aptly named Midtown Cleaners, and TGF Flowers can provide a colorful bouquet for any occasion. Pets are a priority, so doggie daycare, grooming and boarding can fetch some fun at The Pooch Pad or Urban Tails (with its own doggie pool).
Midtown Park is soon to be another great place for your puppy – and you – to enjoy a good runaround. Besides the dog park, this massive green space will feature art installations, a playground, a garden and a great lawn in front of a stage that features concerts and events.
As you can see, Midtown is more than just a diverse, dynamic neighborhood. It's a community of people and places that blend together to create a unique lifestyle experience for those fortunate enough to live there. For a home in this area that is stylish and affordable, check out the condos at The Isabella at Midtown and the townhomes at Parc at Midtown. Either one will put you in the middle of this uniquely walkable area in a sought-after, Inner Loop neighborhood.