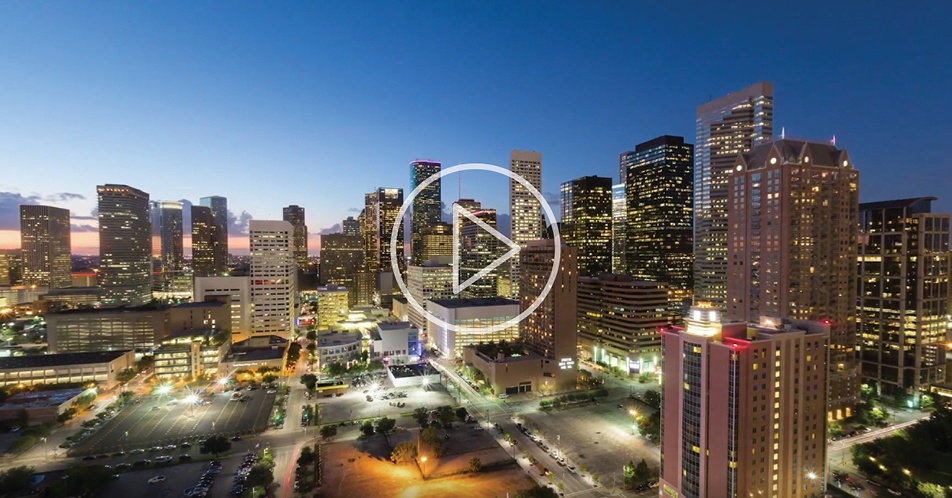 PRESS RELEASE
HOUSTON – (April 2, 2018) – Surge Homes, an award-winning developer of homes located in Houston's Inner Loop neighborhoods, is the subject of a recent short-form documentary, "Behind the Scenes," distributed to public television stations across the United States. The segment is presented by James Earl Jones, an award-winning actor of both stage and screen ("Star Wars," "Dr. Strangelove," "The Great White Hope").
Executives and representatives of Surge Homes, as well as an independent lender, were interviewed for the documentary, articulating the unique aspects of the company's strategic plan. The program highlights how the developer used an innovative crowdsourcing method to determine the wants of today's Inner Loop homebuyers and used that information to adapt their home designs. This is how Surge Homes became the fastest-selling developer in Houston's Inner Loop market.
"People often say everything is bigger in Texas," said Benoit Lemieux, chairman of Surge Homes. "But we decided to go boldly in the opposite direction. We've built high-quality, space-efficient homes and delivered them at a price point well below others in desirable areas like Midtown, Upper Kirby and the Museum District."
Along with Lemieux, Louis Conrad, president of Surge Homes, talked about the challenges they saw in Houston back in 2015. "The prime neighborhoods inside Loop 610 were growing in popularity," he said. "But the price of new homes had been rising steadily for years and became unaffordable for the majority of potential homebuyers."
Surge Homes met the challenge with a large investment in research and development. Based on the results of this research, they created brand-new home concepts, with floor plans inspired by the more compact living spaces in New York and Europe. As a result of these efforts, newly created and innovative homes were offered at prices significantly lower than other new properties in the neighborhood.
The Surge Homes "Behind the Scenes" segment consists of a four-minute documentary followed by a two-minute piece that provides more information about the developer's communities. For contractual reasons, the segments including James Earl Jones are not included here; however, they can be seen on public television stations across the nation.
"Behind the Scenes" is independently produced by Education Alliance. Each mini-documentary is created by an award-winning team of writers, producers and videographers. All segments within the series must pass high-quality assurance standards before being approved for air.
###
About Surge Homes
Surge Homes, recently inducted into the William S. Marvin Hall of Fame for Design Excellence by BUILDER magazine, is a residential real estate developer and builder committed to providing brand-new homes in developments that feature stunning architecture and cutting-edge interior designs in and around Houston's urban core. A top-three finalist in the NAHB 2017 Multifamily Pillars of the Industry Awards category for Best Condominium Community, the company also was recognized as Houston Agents' Choice Award Developer of the Year in 2016 and was selected as one of five nominees for Homebuilding Innovator of the Year in Construction Dive's 2016 Dive Awards. From land development and construction to sales and marketing, Surge Homes is involved in every aspect of creating these new homes, which are located in the most desirable Inner Loop areas. Ben Lemieux, chairman, Louis Conrad, president and David Modlin, vice president of development and construction, each bring more than 28 years of experience in real estate development, management and consulting. Their previous developments total more than 4,000 homes and include master-planned communities, houses and condominiums throughout the U.S. and Canada.