Local Entrepreneurs Invited to Share Their Successful Initiatives with Nation's Top Homebuilders
PRESS RELEASE
HOUSTON – (Jan. 31, 2018) – As a leader in new homebuilding concepts popular with consumers, Houston-based Surge Homes was selected to participate as part of a panel that will address key executives of the nation's top 200 homebuilding organizations at Hanley Wood's 2018 Housing Leadership Summit, May 14-16.
Aimed at addressing leadership issues, challenges and opportunities, this year's conference has a specific focus, which is helping builders improve their disciplines around collaboration – both within their organizations as well as with outside partners. The success of Surge Homes in this area (recently recognized by NAHB for its Parc at Midtown development) is the product of a breakthrough approach of proposing different home types that are the result of collaboration, creative densification and homebuyer input.
"The Surge Homes business model, construction model and knowledge of what's important to consumers makes for a great case study on opportunity in today's market," said John McManus, vice president and editorial director for Hanley Wood. "Meeting the market with a compelling value proposition is what they do."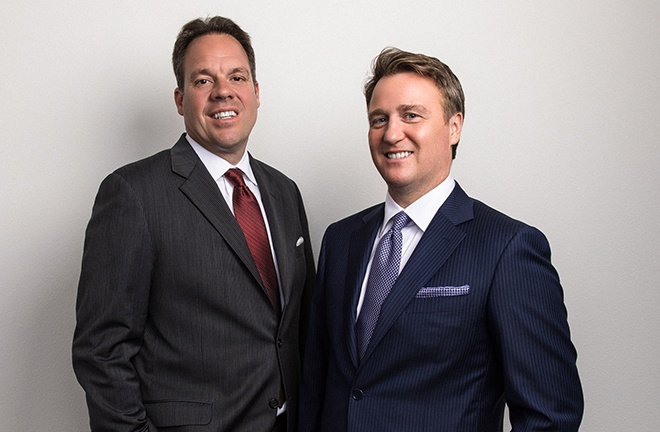 Benoit Lemieux and Louis Conrad, chairman and president of Surge Homes, respectively, will discuss their current and future developments.
"With regard to our upcoming developments, we will explain how we are further pushing a collaborative model involving other builders and municipalities," said Lemieux.
"Innovation is at the core of our company and is only enhanced by collaboration," adds Conrad. "We're excited by the opportunity to share our model with other industry leaders."
For more information on the Hanley Wood Housing Leadership Summit, please visit the event website.
###
About Surge Homes®
Surge Homes, recently inducted into the William S. Marvin Hall of Fame for Design Excellence by BUILDER magazine, is a residential real estate developer and builder committed to providing brand-new homes in developments that feature stunning architecture and cutting-edge interior designs in and around Houston's urban core. A finalist in the NAHB 2017 Multifamily Pillars of the Industry Awards category for Best Condomium Community, the company also was recognized as Houston Agents' Choice Award Developer of the Yearin 2016 and was selected as one of five nominees for Homebuilding Innovator of the Year in Construction Dive's 2016 Dive Awards. From land development and construction to sales and marketing, Surge Homes is involved in every aspect of creating these new homes, which are located in the most desirable Inner Loop areas. Louis Conrad, president, Ben Lemieux, chairman, and David Modlin, vice president of development and construction, each bring more than 28 years of experience in real estate development, management and consulting. Their previous developments total more than 4,000 homes and include master-planned communities, houses and condominiums throughout the U.S. and Canada.