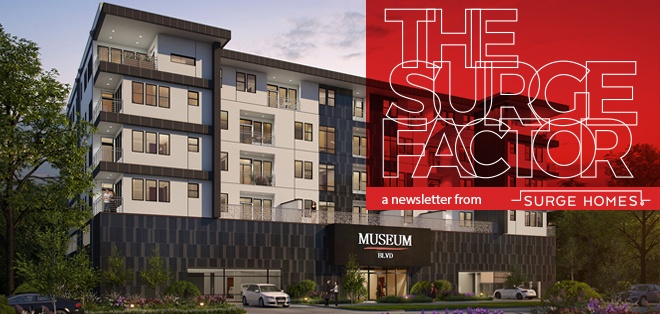 Greetings!
April saw several exciting things happening for us at Surge Homes. We unveiled the final exterior rendering of our Museum BLVD development, which you can read more about in the press release below, and we finished construction and closed on our first Upper Richton home. Wow! As if that wasn't enough, we're introducing our FUNdraising activities in conjunction with Cause We Can Dance and Covenant House Texas. Read on to learn more about what we've been up to during the month of April.
---
updates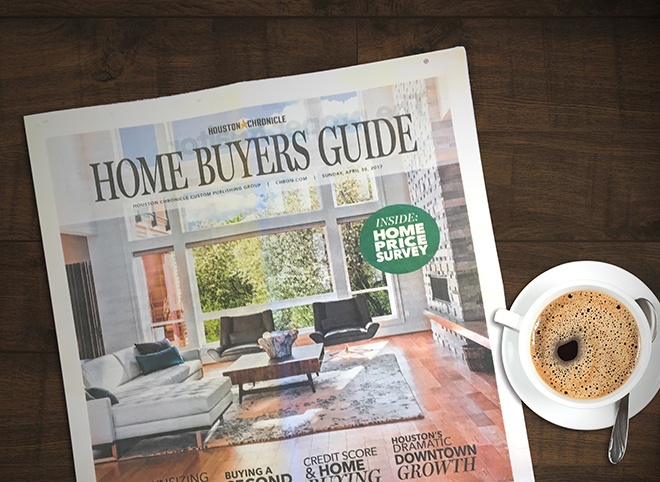 HOT OFF THE PRESS! HOUSTON HOME VALUES AND BUYERS' TIPS
The Houston Chronicle publishes its much-anticipated Home Price Survey each April, which is designed to show price trends by neighborhood. This year's issue shows a healthy real estate market without price inflation, which means good purchasing opportunities for purchasers. Available today, the survey is part of a more comprehensive Home Buyers Guide offering readers useful information such as: where to find luxury properties; choosing the right realtor; how much home you can afford; credit score and mortgages; outdoor spaces; and hot trends. See coverage of Surge Homes in the guide.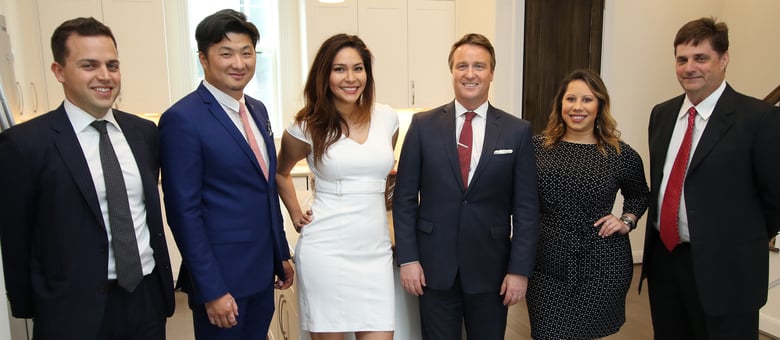 SURGE HOMES CELEBRATES FIRST CLOSING AT UPPER RICHTON
In 2017, Surge Homes will hand over the keys to more than 80 homebuyers and the process has started! Members of the Surge Homes team (pictured second from left, David Ke, buyer's realtor) delivered the first townhome in our Upper Richton development Friday, April 28 and we couldn't be more excited! Located in the Upper Kirby District, Upper Richton is the first community to deliver for Surge Homes, whose leadership team brings more than 28 years of experience in residential real estate development to Houston's Inner Loop market. More homes in this luxury development will be delivered in the coming weeks. If you'd like to learn more about these designer homes, please contact Caroline or Stefanie at 832-509-2222 or schedule an appointment.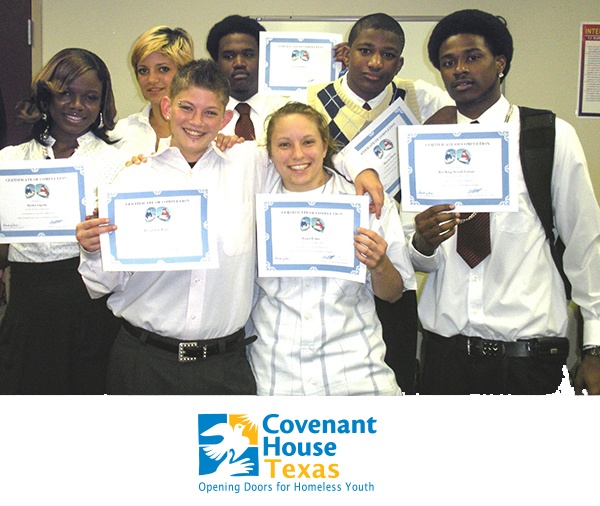 SURGE HOMES DEBUTS 'FUN'DRAISING ACTIVITIES
At Surge Homes, we aspire to build communities not just homes. And to be a true community builder, it is our belief that we should care not only about our valued clientele but also about those less privileged Houstonians who don't have a place to call home.
To that end, we choose to support Covenant House Texas, which dedicates itself to providing shelter for and changing the lives of homeless youth in our city. Surge Homes is making an ongoing commitment to giving a hand to the homeless and helping them become a contributing member of society and live a safe, secure and fulfilling life.
We're doing this through a variety of "FUNdraisers" and investment of resources. A team endeavor, all members of the Surge Homes family have committed time and effort. This goal inspired us to sponsor the launch of Cause We Can Dance, a series of charitable activities starting May 6.
Check your inbox for an invitation to our inaugural event.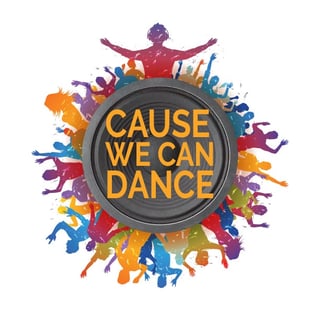 ---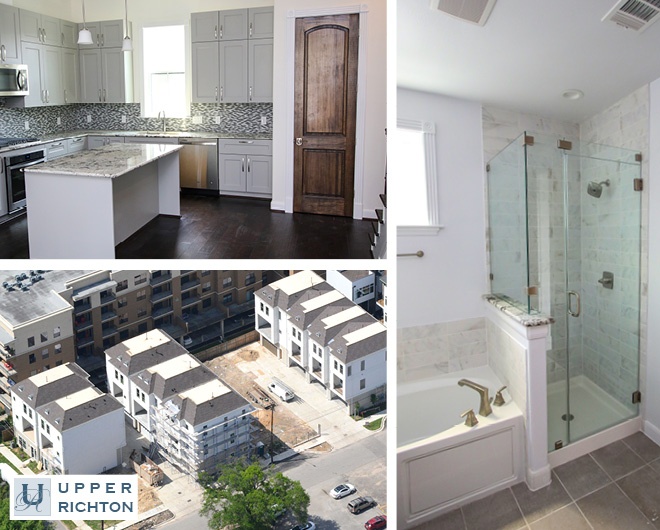 CONSTRUCTION MATTERS
Special delivery! The first townhome at Upper Richton closed Friday, April 28. We continue making great strides at both developments.
Our Upper Richton construction team is delivering homes! May will see additional closings on the first six homes while work continues on the next three homes. The installation of cabinets and countertops will take place in May and completion is expected for June.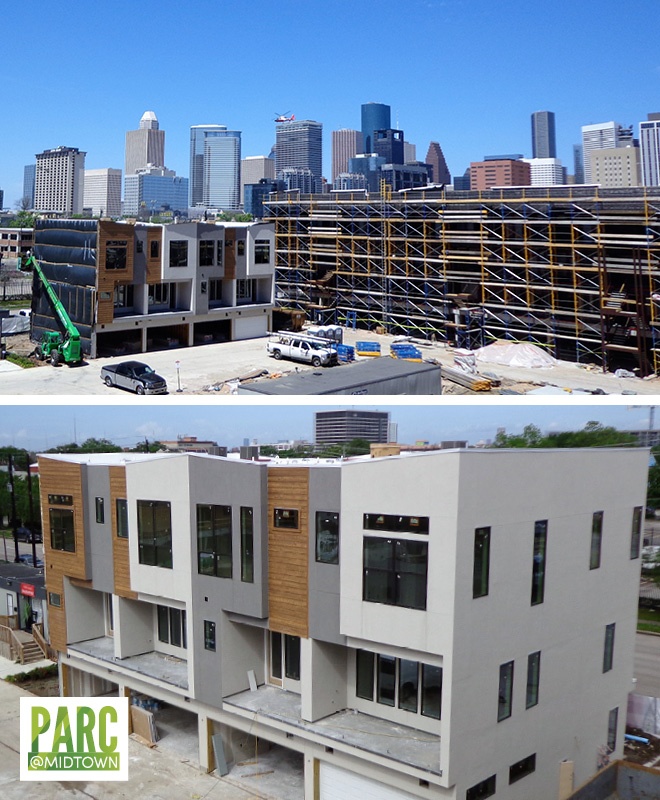 Parc at Midtown construction crews are finishing the trim and cabinet installation in the townhomes. Completion of the drywall phase for The Hadley Building is expected in May and the team also will begin installing trim and cabinetry. Installation of windows, doors and roofing will be finished in May for the McGowen Building and teams will begin the mechanical rough stage, which includes installation of plumbing, electric, and heat, ventilation and air conditioning (HVAC) components.
---
Surge Homes In The News

SURGE HOMES REVEALS RENDERINGS OF THE ISABELLA AT MIDTOWN IN HOUSTON
Surge Homes reveals renderings for its latest development, The Isabella at Midtown, a $42 million, 163-condominium community located in Midtown. The renderings are a preliminary representation of the building's potential interiors and showcase an array of options and finishes.
---
Featured Blogs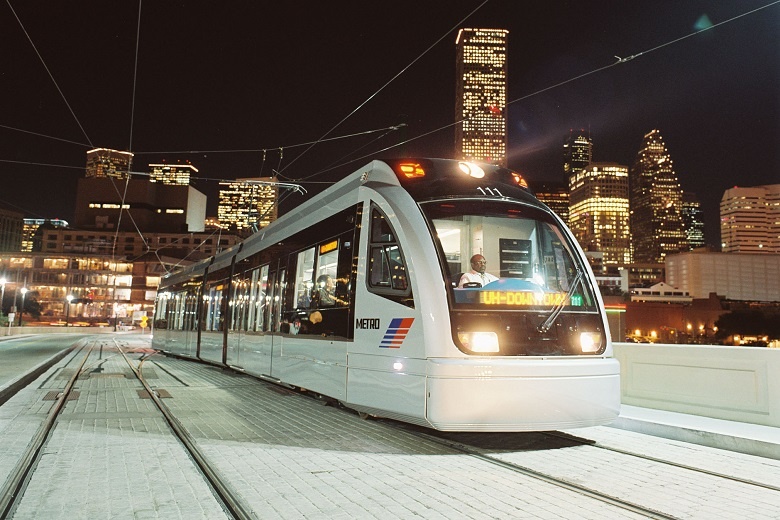 DOWNTOWN DESTINATIONS OFFER NEARBY ENTERTAINMENT FOR MIDTOWN RESIDENTS
Have you checked out all that downtown Houston has to offer in terms of amenities that are accessible to Midtown residents from the METRORail? Long gone are the days when downtown was a ghost town after 5 p.m. on weekdays.
SMALL ON SIZE, BIG ON AMENITIES: INNOVATIVE CONDOS ARE IN DEMAND
Demand for small homes in Houston shows no sign of slowing down. Typically located in walkable, transit-oriented urban areas with proximity to greenspaces, retail, dining and cultural hotspots, new homes with space efficient floorplans provide exactly what first-time and some repeat homebuyers are seeking: innovative design at an affordable price.
---
Press Releases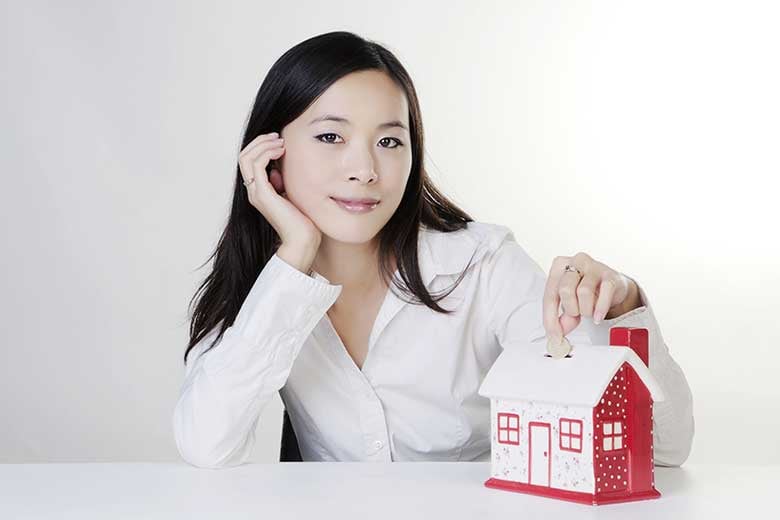 SURGE HOMES OFFERS 3 PERCENT DOWN PAYMENT LOANS ON NEW INNER LOOP HOMES
HOUSTON – (April 17, 2017) – Houston's Inner Loop neighborhoods just became more affordable with Surge Homes' innovative purchase programs that allow qualified buyers the opportunity to own a home with a down payment as low as 3 percent on certain condo products. Owning a home inside the Loop for less than renting can be a reality.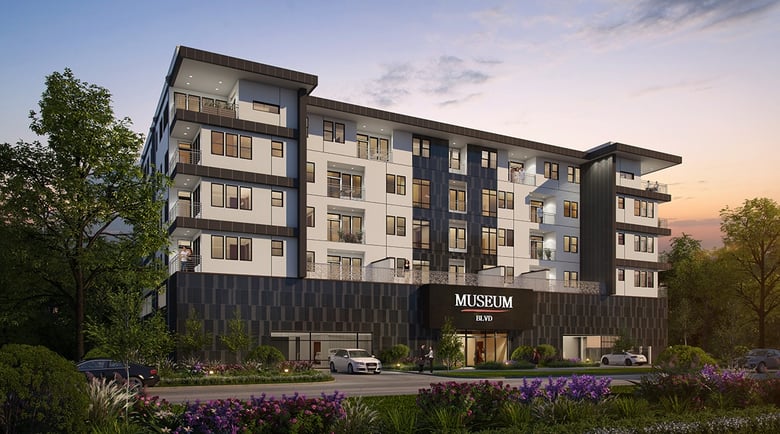 SURGE HOMES REVEALS FINAL RENDERING OF MUSEUM BLVD CONDOS
HOUSTON – (April 28, 2017) – Surge Homes® debuts the final exterior rendering for its Museum BLVD condominium development, which is in the heart of Houston's Museum District. Located at 4819 Caroline St., Museum BLVD is an $11 million, 49-condominium, mid-rise development whose design was determined after submitting numerous architectural styles to nearly 3,500 potential Houston homebuyers.
---
Featured Listing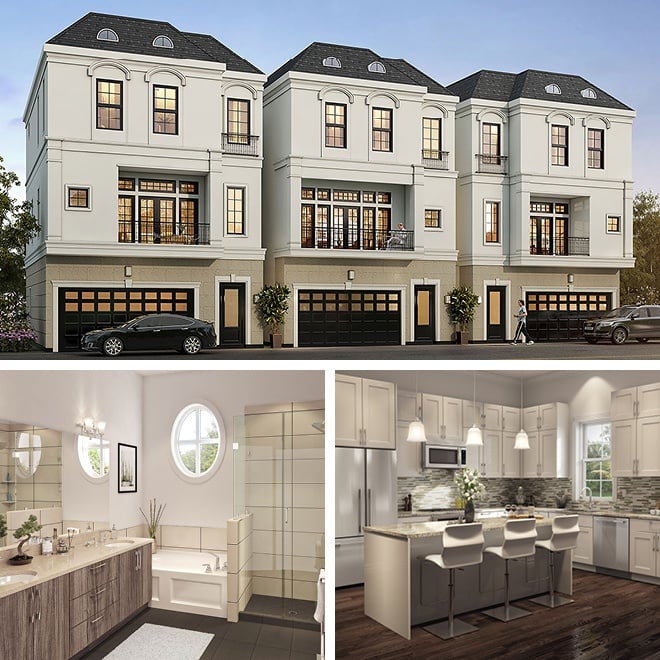 UPPER RICHTON – 2307C RICHTON ST.
Featured listing … Ready for move-in June 2017. Upper Kirby single-family home for sale: $671,000. Three bedrooms and 3 ½ bathrooms with 2,599 square feet. A luxury three-story home complete with French-inspired architecture, German-import cabinetry in kitchens and bathrooms, located in an exclusive gated community with a two-car garage and private yard.