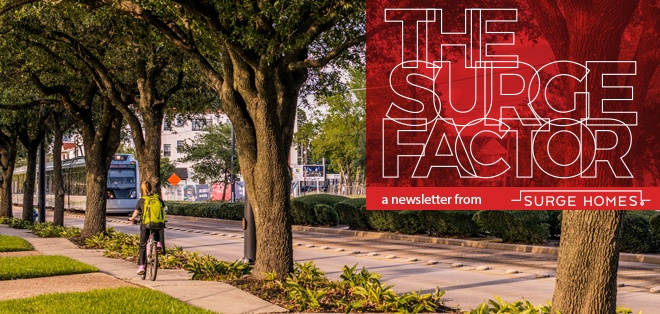 Greetings!
As you can see by the picture above, Midtown's Main Street is an ever-improving landscape and Surge Homes is proud to be part of this community. A recent report by the Midtown Management District highlights the many area developments (including two of our very own, which are the only new condos for sale in Midtown) that add to the charm of the neighborhood. Read on to discover what we've been up to during the month of June.
---
Updates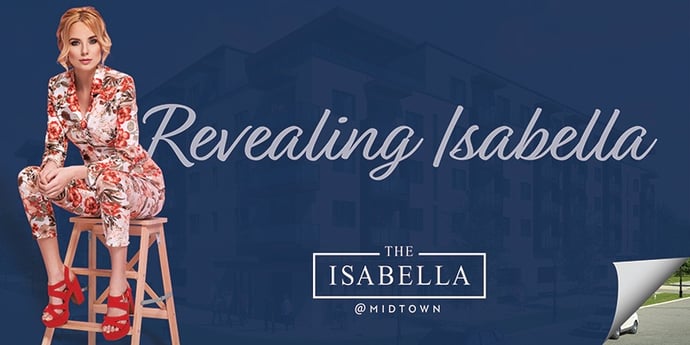 The Isabella at Midtown Is THE Place To Be
Surge Homes rolls out the red carpet July 12 from 4 to 9 p.m. at our Design Gallery to welcome The Isabella at Midtown VIP Certificate holders and potential homebuyers. All will be revealed when we unveil new architectural design, floor plans, amenities and pricing. During this exclusive event, you also will have the ability to see and touch an array of proposed interior design finishes for The Isabella at Midtown. And … If you're not already a VIP, this is your chance! If you'd like to join us for light bites, drinks and a sneak peek at Houston's newest Main Street condo community, register now to reserve a time slot.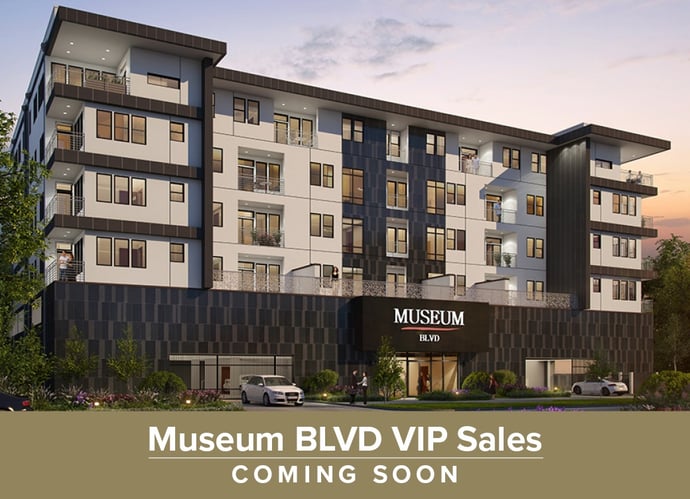 Museum BLVD VIPs: One Step Closer to a Museum District Lifestyle
VIP sales are coming! In just four short months, we reached our quota of VIP Certificates to future residents of the Museum District neighborhood. From July 29 through August 8, Museum BLVD VIP Certificate holders can meet with Surge Homes representatives to select their brand-new condos. In preparation for choosing a new Museum BLVD condo, pre-qualification with a lender is a must. We recently sent an email detailing the necessary steps you will need to take before your appointment with a representative. If you have any questions, please contact Caroline or Stefanie at 713-840-8400.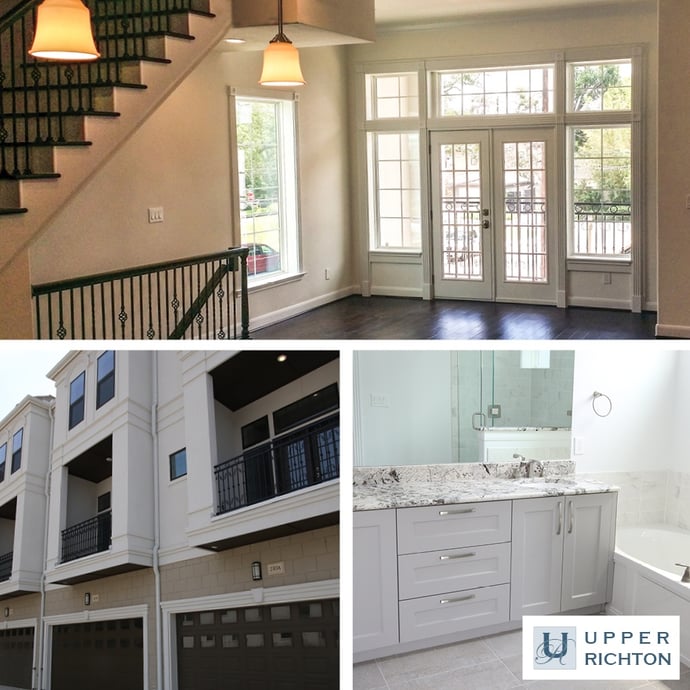 Construction Matters
The team at our Upper Richton development will complete the remaining homes under construction in July. We will have model homes ready by the end of July when our philosophy of "Where Quality Meets Design®" will be on full display!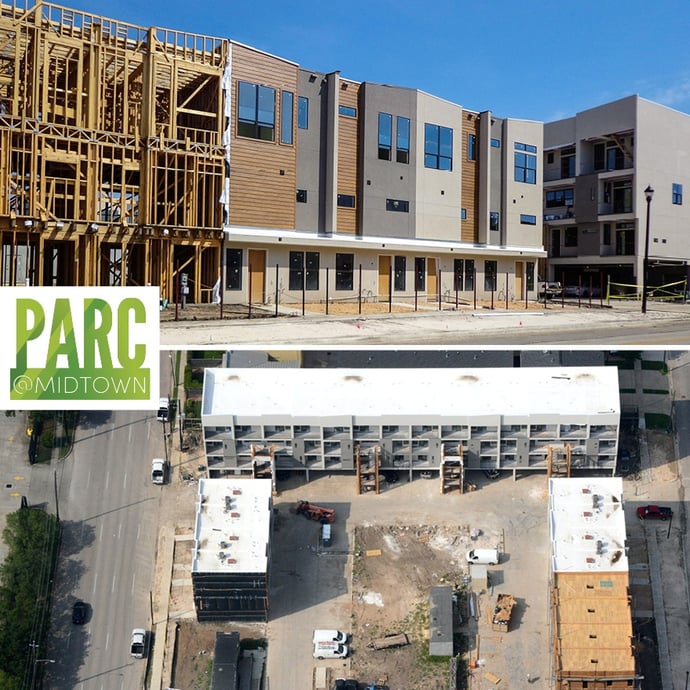 The Parc at Midtown construction crew is hard at work bringing Surge Homes' innovative architecture, design and style to fruition. The Hadley Building continues with the installation of trim, cabinets and paint. Exterior stairways are also being framed and trimmed. Exterior stucco is being applied on the McGowen Building and the mechanical rough stage, which includes installation of plumbing, electric, and heat, ventilation and air conditioning (HVAC) components, is nearing completion. The first eight Parc at Midtown townhomes are in the final stages of completion, while we have started construction on seven more.
---
Surge Homes In The News

High-Rise, Midrise Residents Can Enjoy Outdoor Spaces
Living in a high-rise doesn't mean you don't get the chance to enjoy the outdoors at all. In fact, it's exactly the opposite.

These New Projects Will Change the Face of Midtown
The Midtown Management District on Thursday published an update on upcoming developments in the area that will bring more than 1,200 new living units and dramatically increase density in a rapidly changing Houston neighborhood.
---
Featured Blogs
Museum BLVD Residents Enjoy Date Nights at the Houston Zoo
Animal Magnetism: A Date at the Houston Zoo is a 10-minute Walk from Museum BLVD
Dating can be puzzling when you are looking to make an impression. What to do? Where to go? Movies and concerts halt conversation. Dinner only lasts a couple hours.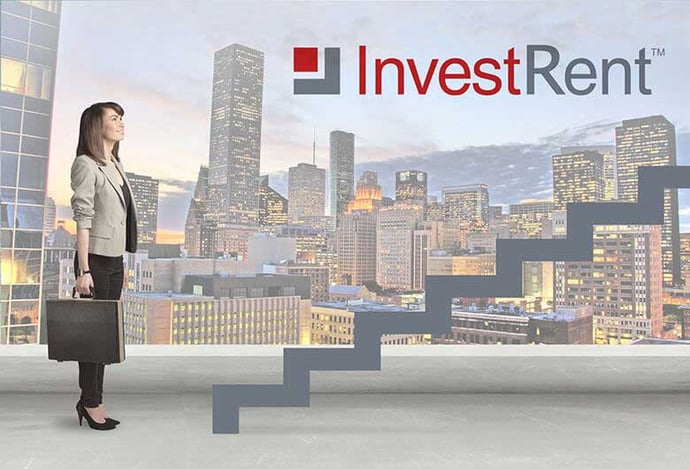 Redefining "Rent-to-Own"
With the InvestRent Program, Renters Build Equity toward a New Surge Homes Residence
Buying a home for some – staring at a down payment, closing costs or just qualifying for a mortgage loan – seems an impossible dream. Nonetheless, tenants often desire and deserve the stability and financial security of homeownership.
Make a Move: Purchase a Home Now to Leverage Low Interest Rates
Several key factors motivate buyers to purchase a home. Some want a tangible investment for the future instead of paying rent. Others want to live in a specific location or are looking for a certain type of home, so they buy before that inventory disappears. Many believe real estate to be a value-added, lower-risk component to their portfolios.
---
Featured Listing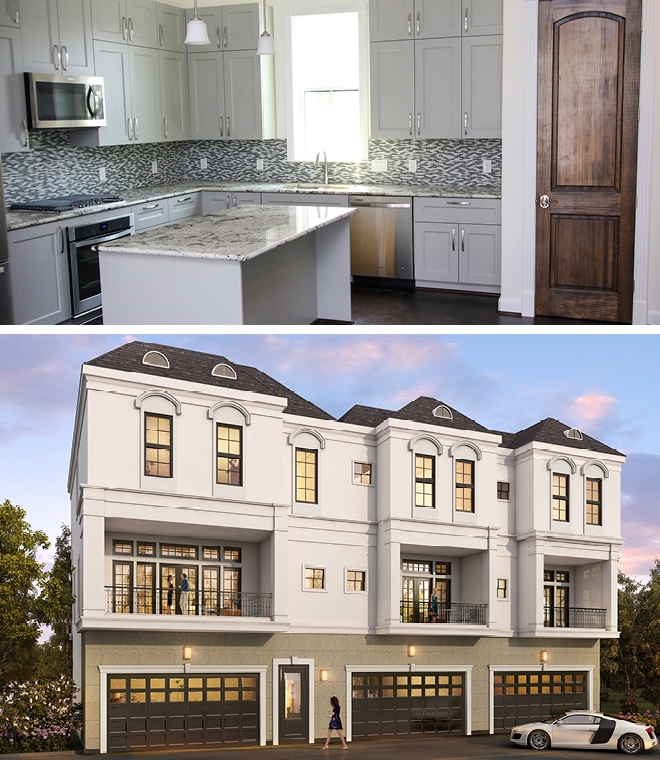 Upper Richton – 2313A Richton ST.
Featured listing in Upper Kirby … Ready for move-in now! Upper Richton luxury townhome for sale: $499,000 in a neighborhood that boasts million dollar homes. Three bedrooms and 3½ bathrooms with 1,808 square feet. A three-story townhome complete with French-inspired architecture, custom cabinetry in kitchens and bathrooms, located in a gated community with a two-car garage.