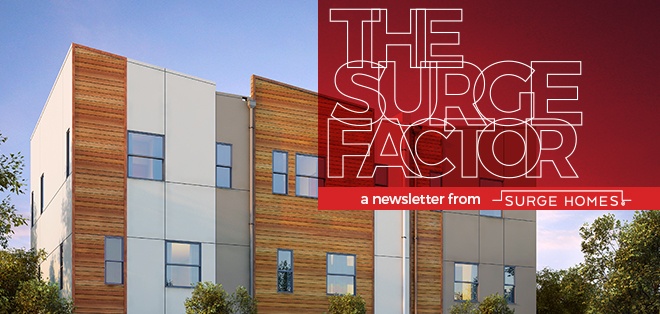 Greetings!
With 15 sales in just one month, May 2016 was simply amazing for Surge Homes as more and more people discover the value offered in our Upper Richton and Parc at Midtown developments. This month, we released several new renderings of Parc at Midtown penthouses, as well as the community's exclusive 5,000-square-foot park and adjacent townhomes.
UPDATES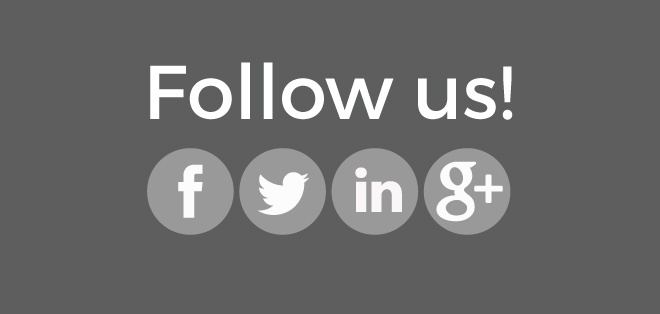 SOCIAL REIGNS SUPREME
Social media is here to stay and we at Surge Homes embrace this opportunity to bring you the latest and most up-to-date information available. In May alone, we added more than 1,000 followers on Facebook. If you're not following us yet, what are you waiting for? Not only do we share information about our communities such as new renderings and interior design finishes, we also provide helpful tips for buyers and investors, as well as keep our finger on the pulse of the current real estate market. We are active on Facebook, Twitter, LinkedIn and Google+. Additionally, we offer our readers a blog with more in-depth information on relevant topics. Follow us or tweet us to stay in-the-know!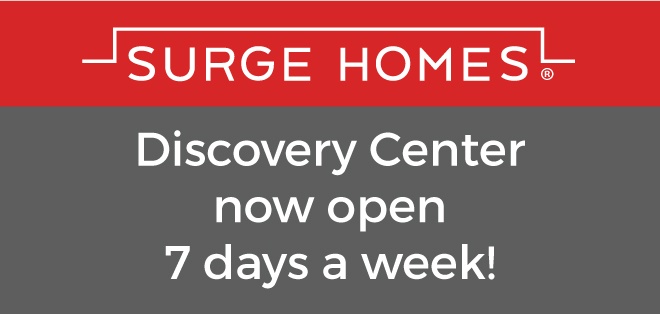 HOW MAY WE HELP YOU?
Effective Monday, May 23, the Surge Homes Discovery & Sales Center is open seven days a week. Our new hours are Monday through Friday from 10 a.m. to 7 p.m., and Saturday and Sunday from 11 a.m. to 5 p.m. Representatives are available to meet with you in person or answer any questions you may have over the phone. We're excited to make home ownership a reality for you! Click here to schedule an appointment.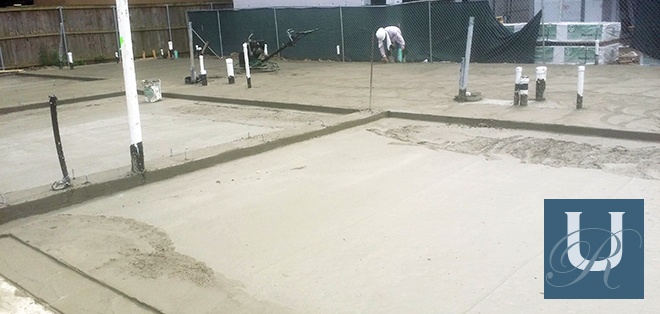 FOUNDATION IS EVERYTHING
Construction at Upper Richton is progressing nicely. We recently poured the concrete foundation for the first six homes and are completing the driveway entrances and grading the site. Additionally, structural steel is being placed and we are beginning the wood frame construction. We anticipate homes will be ready for homeowners in late 2016 / early 2017.
PRESS RELEASES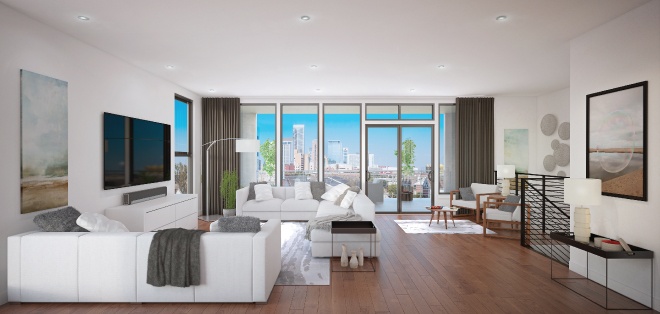 SURGE HOMES UNVEILS FINAL RENDERINGS OF MIDTOWN PENTHOUSES
Surge Homes releases the final renderings of its Parc at Midtown penthouses to reveal a living room and large terrace with panoramic views of downtown Houston. Each penthouse offers a space that combines the kitchen with the living and dining rooms and opens up to a terrace ranging from 135 to just under 200 square feet.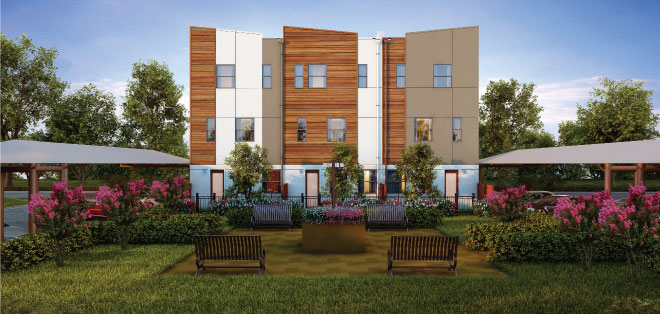 PARC AT MIDTOWN REVEALS PRIVATE PARK DESIGNS
Surge Homes® debuts three never-before-seen renderings of a 5,000 square-foot private park and adjacent townhomes. Created for exclusive use by Parc at Midtown homeowners and their guests, the park is located in the center of the community with six townhomes positioned on its perimeter that offer direct access. The townhomes are slated for completion in early 2017.
FEATURED BLOGS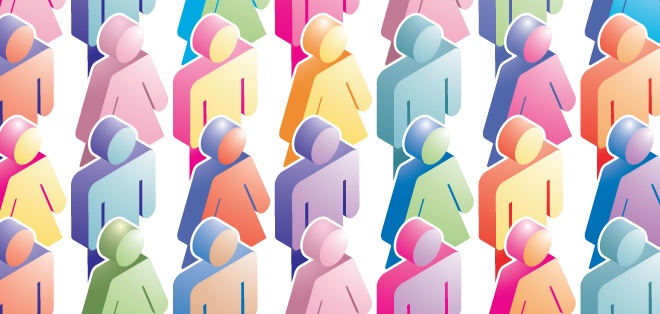 STEADY AS SHE GROWS: HOUSTON REMAINS A POPULAR PLACE TO LIVE
By all accounts, Houston is one of the most dynamic markets for residential real estate. For years, the metro has been lauded for its business-friendly environment, affordable cost of living, job availability and lifestyle amenities. Today, Houston's popularity continues to grow at a steady pace.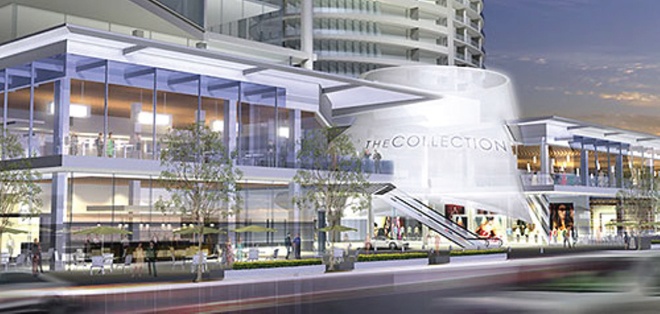 NEW LUXURY RETAIL ADDS VALUE TO UPPER RICHTON
If it seems there's always something exciting going on with Houston real estate, you're absolutely right. Upper Kirby, a refined, upscale neighborhood, known for exquisite dining and shopping, is no stranger to media coverage. This year, developers broke ground on a $146 million mixed-use project called the Kirby Collection, and construction is slated for completion by the end of 2017.
SURGE HOMES IN THE NEWS

PARC AT MIDTOWN LOCATED IN ONE OF TEXAS' MOST WALKABLE NEIGHBORHOODS
How long can you leave your car parked before you actually need it to drive somewhere? Parc at Midtown is located in a top ten neighborhoods in Texas for walkability: Midtown.
PARC AT MIDTOWN SHOWCASES PRIVATE PARK IN NEW RENDERINGS
Parc at Midtown features 22 townhomes, six of which offer direct access and overlook the communal outdoor space. Each townhome is three-bedrooms and 3.5-bathrooms. Prices range from $338,300 to $400,300.
HOUSTON IN A WEEK: MAY 9-13
Are walkable lifestyles the new trend in Houston home development perks? Surge Homes thinks so, with two housing developments located in some of Texas' most walkable neighborhoods.
HOUSTON IN A WEEK: APRIL 25-29
Surge Homes announced its sales topped $9.5 million over the last 60 days with sales at the first two of its nine communities, Upper Richton and Parc at Midtown. The communities are still under construction and expect to welcome homeowners later this year.

SURGE HOMES UNVEILS FINAL RENDERINGS OF MIDTOWN PENTHOUSES
The only brand new penthouses for sale in trendy Midtown, these two-story homes feature two or three bedrooms and 2 ½ bathrooms. Priced at $314,110, $386,300 and $430,260, three floor plans that maximize space offer 1,139, 1,494, and 1,655 square feet, respectively. Less than 60 days after launching the sale of these penthouses to the general public, only seven of 10 are still available.

SURGE HOMES UNVEILS FINAL RENDERINGS OF MIDTOWN PENTHOUSES
A premiere urban environment offering affordability and green areas a few blocks from downtown Houston, Parc at Midtown is a gated community with an exclusive park for residents that includes benches for seating and seasonal plantings; designated pet areas; security cameras; and private parking.

And remember … VIP Certificates are available for upcoming Surge Homes communities that are not currently for sale. A VIP Certificate allows potential home buyers to join a waiting list in order to purchase one of our homes at special pricing – before launching sales to the general public.