Houston Welcomes Revitalized Levy Park in Prestigious Upper Kirby Neighborhood
Posted by Surge Homes on in Upper Richton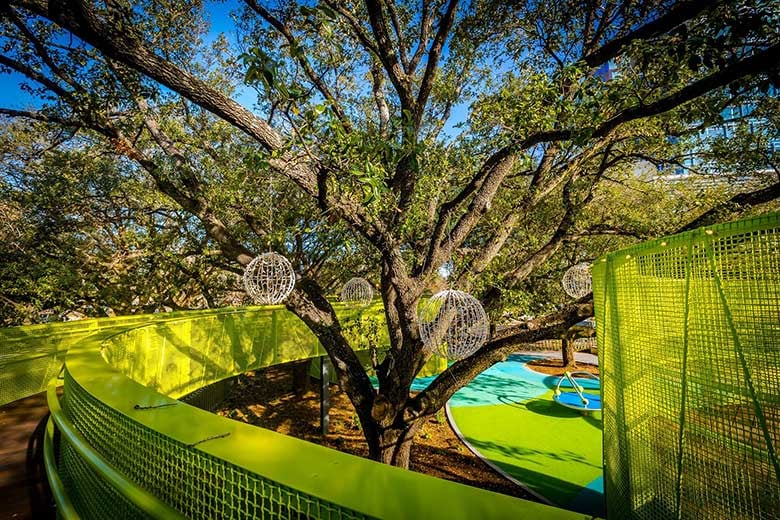 Upper Kirby's contender for Houston's top park has reopened to the public. The Upper Kirby Management District partnered with the City of Houston to make Levy Park, located at 3801 Eastside St., a green space to rival other notable city parks such as Discovery Green, Bagby Park and Hermann Park as prominent outdoor destinations for Houstonians.
Following previous revitalization phases in 2003 and 2006, Levy Park's latest improvements include water features, dog parks, a 24,000-square-foot children's playground, community gardens, an activity lawn for reading and gaming, and a 150-foot treehouse.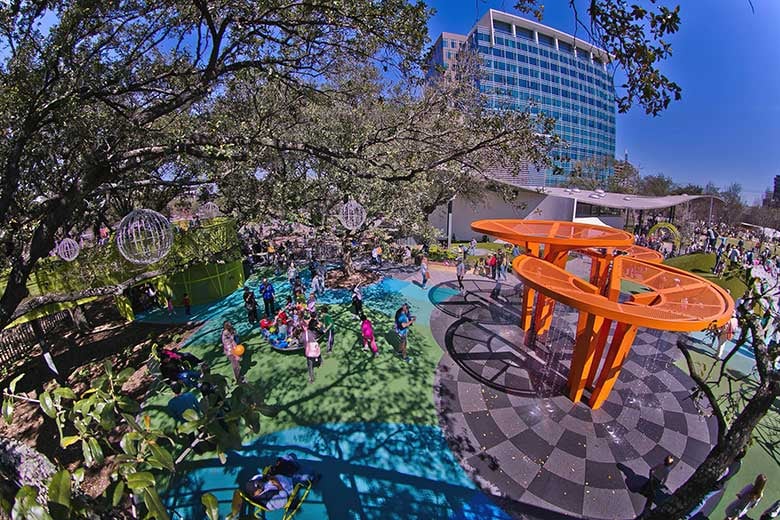 As the recognized park of the Greenway/Upper Kirby Super Neighborhood, Levy Park has been a highly anticipated outdoor activity center. In addition to the eco-friendly green space, Levy Park will also offer both adult and children programs such as yoga, meditation, concerts, a Houston Public Library story hour and even hula hooping. Still to come are three onsite restaurants to be located on three corners of the park and the two food and beverage kiosks. In the meantime, Upper Kirby is home to many conveniently-located eateries including Kiran, Kirby Grove, Sonoma and The Queen Vic. In addition, Kirby Ice House is just a five-minute walk from the park.
Besides the variety of recreation options, perhaps the best part about Levy Park is that it is just four blocks from the community of Upper Richton. From Richton Street, residents can head south on Kirby Drive, turn right on Richmond Avenue and then left on Wakeforest Avenue – arriving in just 15 minutes.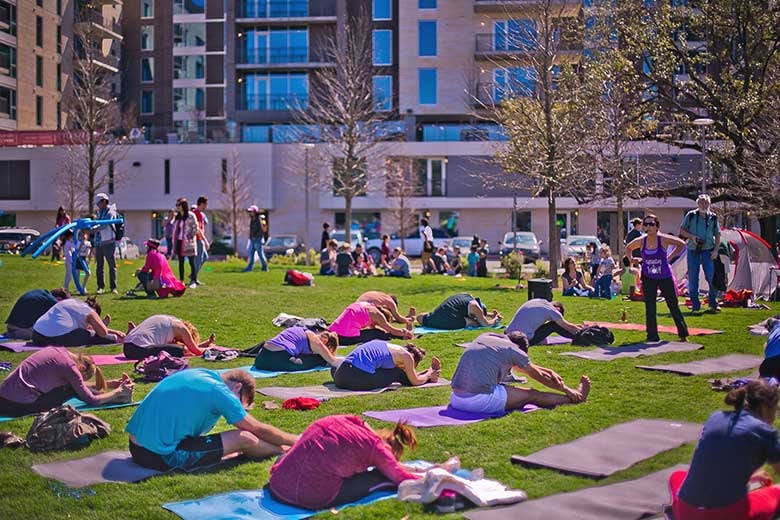 Levy Park is just one of the parks accessible from Upper Richton. Others include:
Rebecca Meyer Park - 3200 Reba Drive, Houston, TX 77019 (22-minute walk)
Ervan Chew Park - 4502 Dunlavy Street, Houston, TX 77006 (22-minute walk)
Mandell Park - 1501 Richmond Avenue, Houston, TX 77006 (22-minute walk)
Levy Park is just one of the many conveniences located near Upper Richton's townhomes and single-family homes.
Read more about Levy Park's eco-conscious design and view pictures and video from the park's February 25 grand reopening.