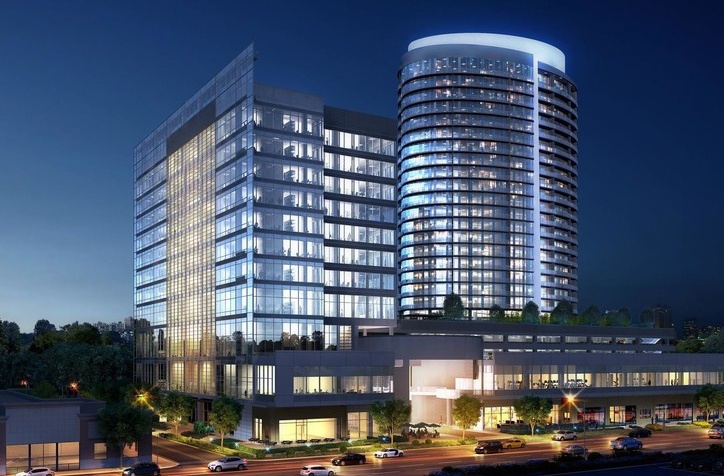 A neighborhood already flush with great places to shop, eat and entertain is adding more choices for residents as three new developments begin to take shape.
The Kirby Collection is a gleaming new office/retail/dining destination in the heart of Upper Kirby. Upscale shops include the first Houston location of A Ma Maniére – "My Way" in French – a luxury store that offers clothing, footwear and accessories for the modern man. Also slated for this development are Atelier Isabelle Rose, a high-end salon for hair, skin and nails, and Pinstripes, a place for dining and entertainment. And fans of fantastic Indian food will be happy to hear that Chef Sunil Srivastava is relocating his award-winning Great W'Kana Café Indian restaurant to this exciting destination, as well.
Midway in Upper Kirby is proposed for the northwest corner of Kirby and W. Alabama. The tract of land was purchased by H-E-B and while plans are still underway, it looks like this center will deliver even more shopping and dining options (just a 10-minute walk from Upper Richton).
The old Exxon Research Campus between W. Alabama and Richmond on Buffalo Speedway has been purchased, and early plans indicate a mix of office space with a restaurant and/or retail on the ground floor. This same developer bought and renovated the popular Landmark Center in Dallas' Historic West End.
Surge Homes' Upper Richton residents are perfectly situated to take advantage of these new opportunities. A collection of single-family homes and luxury townhomes nestled in the heart of Upper Kirby, Upper Richton is affordable, high-style and less than a mile from each of the aforementioned developments. It's not surprising that the Walk Score recently was raised to 90.