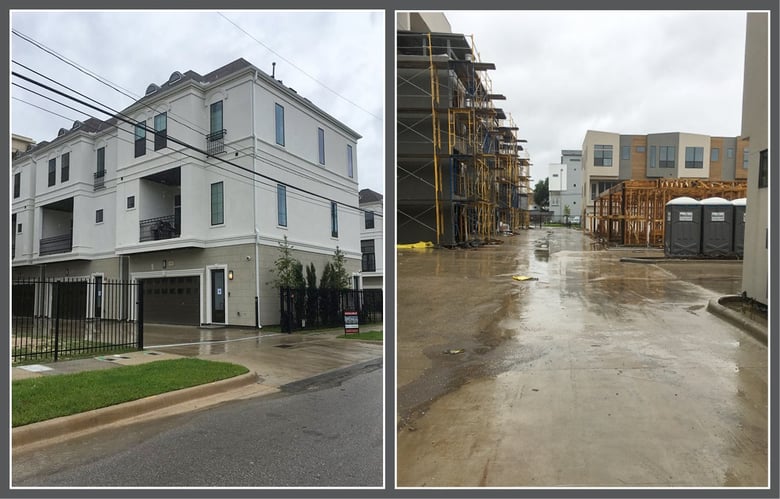 PRESS RELEASE
HOUSTON – (Sept. 8, 2017) – When Surge Homes® began developing residential communities in Houston's Inner Loop in 2015, they -- along with most Houstonians -- had not been through a storm like Harvey.
"I was in Texas for both Rita in 2005 and Ike in 2008," says Louis Conrad, president of Surge Homes, "and I know many homes were lost to each, as well as now with Harvey. So, for a new homebuyer in Houston, how a property fared in a major storm like Harvey is an important question."
Conrad is thankful, then, to report that Surge Homes' Houston developments did well during an all-time record amount of rain. "We believe that the relative height of our sites and appropriate drainage of the surrounding streets for all of our developments helped prevent flood damage to existing homes, as well as considerable water accumulation on the sites," said Conrad.
Surge Homes focuses its efforts in Houston's Inner Loop neighborhoods. The Isabella at Midtown is still in the pre-construction stage, while construction is near completion at the builder's Parc at Midtown and Upper Richton (in Upper Kirby) developments, with model homes open at the latter. All three sites came through Harvey without accumulating flood water and Conrad considers this a positive sign.
Other projects in the works for Surge Homes include Museum BLVD, a condominium development ready to ramp up in the Museum District, and two properties in the Heights – a condo development located at 1800 W. 15th St, and a single-family home development at 225 Frasier St. On day four of near-constant heavy rain of Hurricane Harvey, not one of those sites were flooded, remarks Conrad.
The builder also notes the sites of two of its future developments on Binz Street in the Museum District and W. Alabama in Montrose were not flooded when pictures were taken, despite the very heavy rain from late Friday, August 25, until early evening Tuesday, August 29. Images document, firsthand, the drainage conditions and absence of flooding on the sites, as well as the surrounding streets. Pictures at Upper Richton were taken Sunday, August 27, while all other pictures were taken Tuesday, August 29.
The headline for an article published September 6 in the Los Angeles Times reads, Two Houstons emerge from Harvey aftermath: one wet, one dry. "We understand that for many Houstonians this notion of 'high and dry' is a reality," said Ben Lemieux, chairman of Surge Homes. "From this point forward, we expect our clients and prospective homeowners to ask 'did this development flood during Harvey?' And while we obviously can't guarantee that our sites will never flood, the pictures we took during the storm are reassuring."
###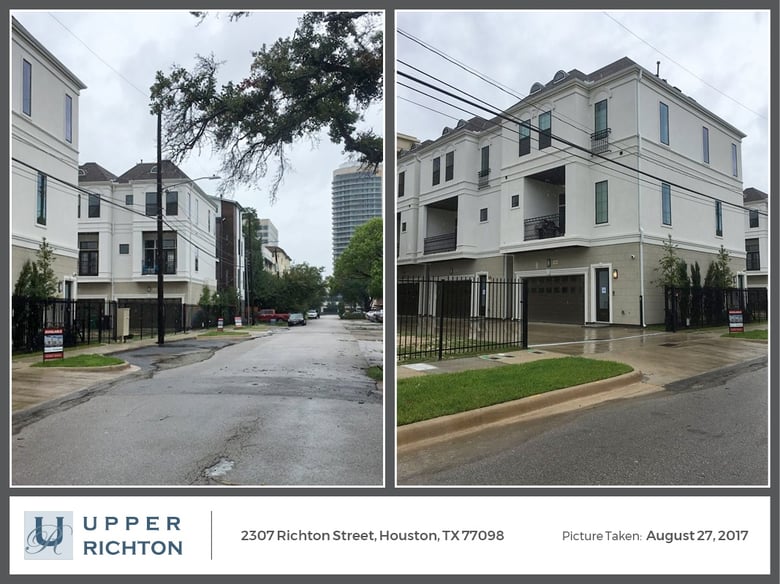 At noon on Sunday, during a pause in the storm, this picture was taken showing no water accumulation in Richton Street or the private drive of the development.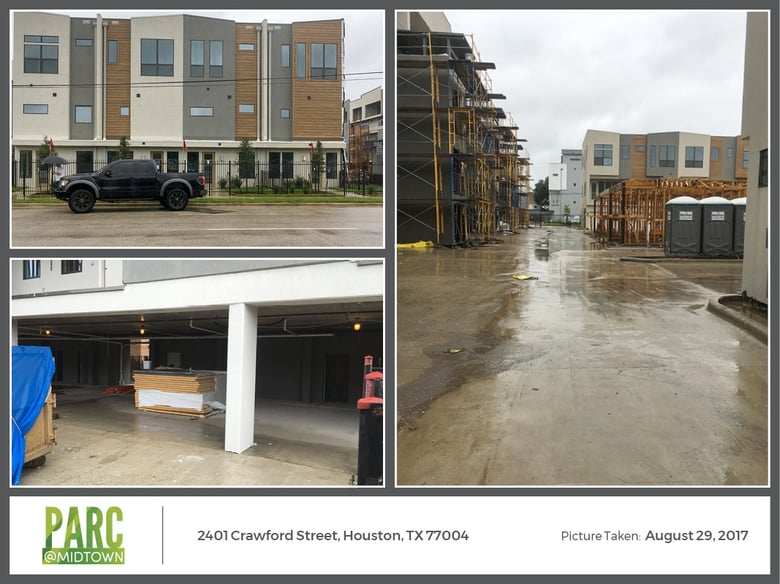 Images show Crawford Street with no flooding in the street or in the front or back of the townhomes, as well as in the private streets within the development or the condo parking area.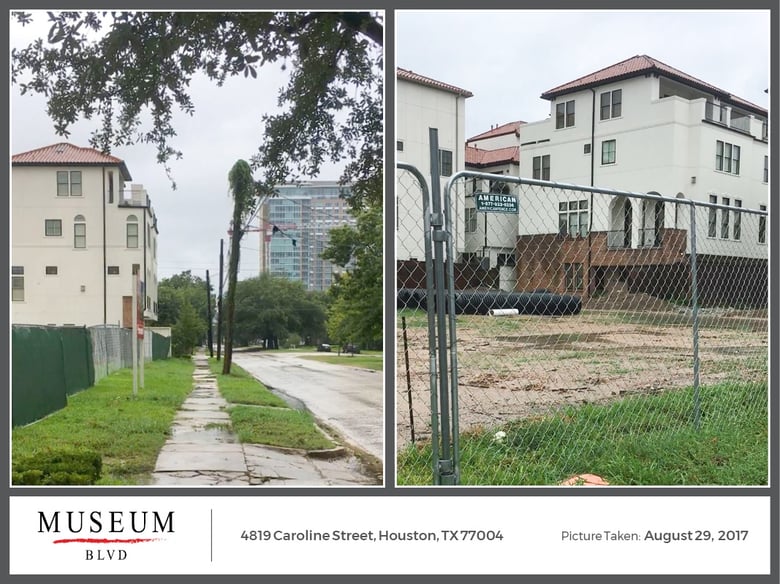 Images show the future, undeveloped site of Museum BLVD condos, which are surrounded by existing townhomes not developed by Surge Homes, and shows no flooding in the street or on the site.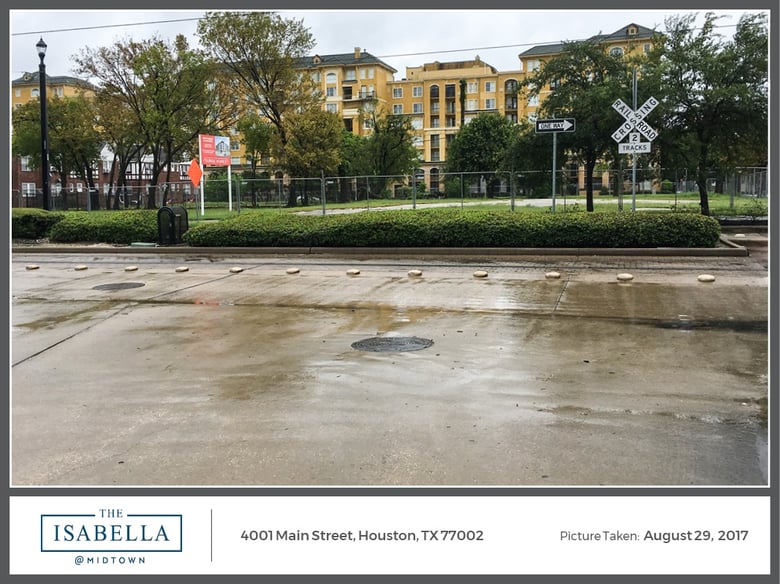 Shown is the future, undeveloped site of The Isabella at Midtown condo project, which is surrounded by existing apartment buildings, and there is no water accumulation in the street or on the site.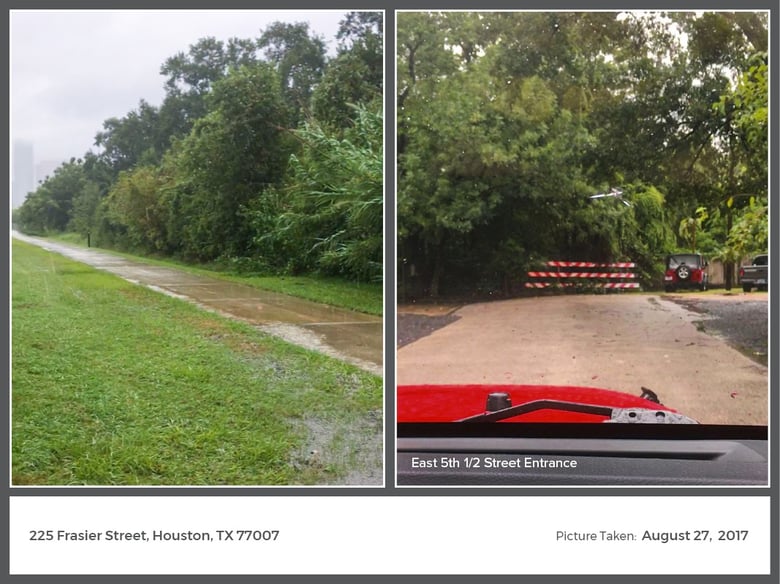 Shown in the picture on the left, is the forested area of a future Surge Homes development that is located west of the hike and bike trail. The image on the right indicates a second point of access to the site. There is no indication of flooding in either picture.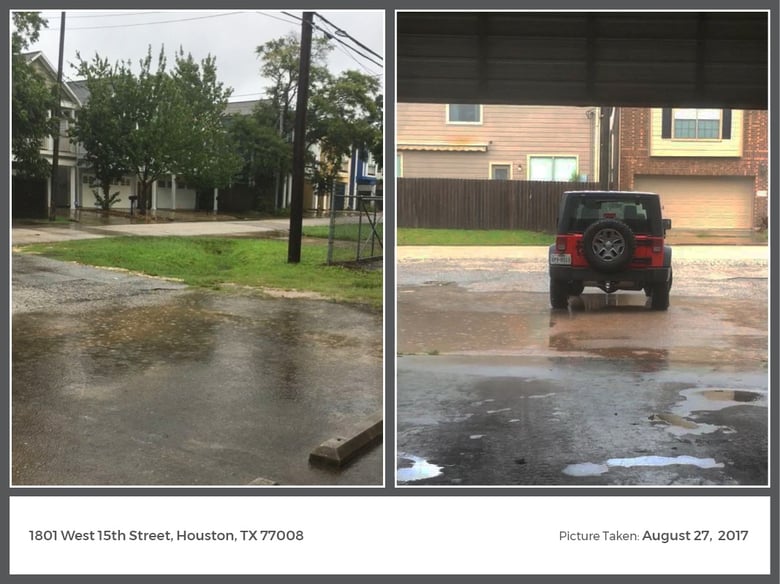 The image on the left shows very little water accumulation at the entrance or in surrounding ditches. The image on the right was taken from the existing structure on the site, which will be demolished. Current tenants said no flooding occurred throughout the storm.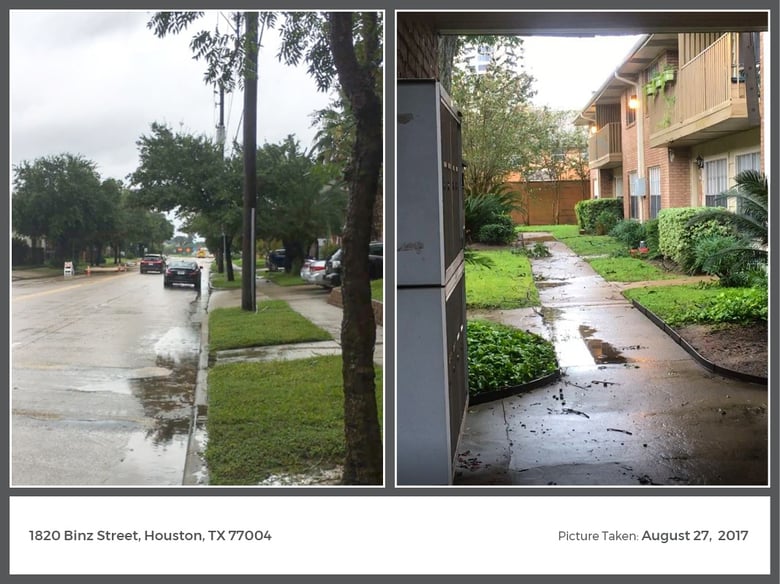 Pictured are the street, as well as the front and back of existing apartments that shows no flooding on this day and none reported by current tenants. This development will be torn down for a new project by Surge Homes.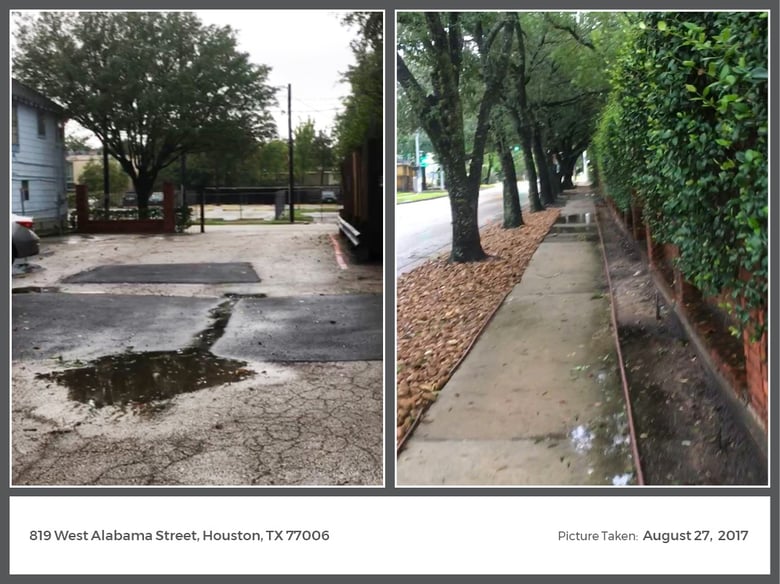 Pictured are the front and back of an existing development that indicates no accumulation of water on this day. No flooding was reported by current tenants. The existing structure will be torn down to make way for a new project by Surge Homes.


---
About Surge Homes
Surge Homes, voted Developer of the Year by Houston Agent Magazine's Agents' Choice Awards, is a residential real estate developer and builder committed to providing brand-new homes in developments that feature stunning architecture and cutting-edge interior designs in and around Houston's urban core. The company was one of five nominees for Homebuilding Innovator of the Year in Construction Dive's 2016 Dive Awards. From land development and construction to sales and marketing, Surge Homes is involved in every aspect of creating these new homes, which are located in the most desirable Inner Loop areas. Louis Conrad, president, Ben Lemieux, chairman, and David Modlin, vice president of development and construction, each bring more than 28 years of experience in real estate development, management and consulting. Their previous developments total more than 4,000 homes and include master-planned communities, houses and condominiums throughout the U.S. and Canada.