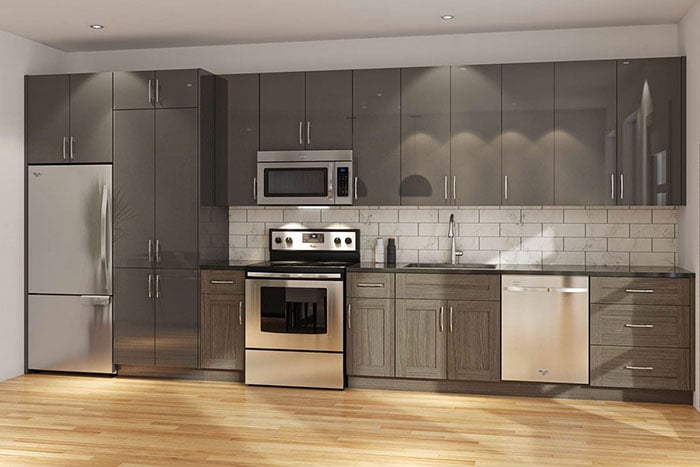 Design Collection Includes Choice of 41 Kitchen Packages
HOUSTON – (Sept. 13, 2016) – Surge Homes® debuts never-before-seen renderings of kitchen design packages available exclusively to homeowners of Upper Richton and Parc at Midtown communities. As part of its extensive design collection, a selection of 41 unique packages are offered that include cabinetry, flooring, backsplash and countertops for each new home, which ranges from the $150s to the $800s.
These kitchen packages represent a variety of finishes, textures and styles designed to suit many tastes, from classic to contemporary. The innovative, high-performance cabinetry is constructed with durable materials that offer long-term wear and resistance to abrasions, humidity and temperature changes. Several design packages offer gloss and ultra-matte finishes.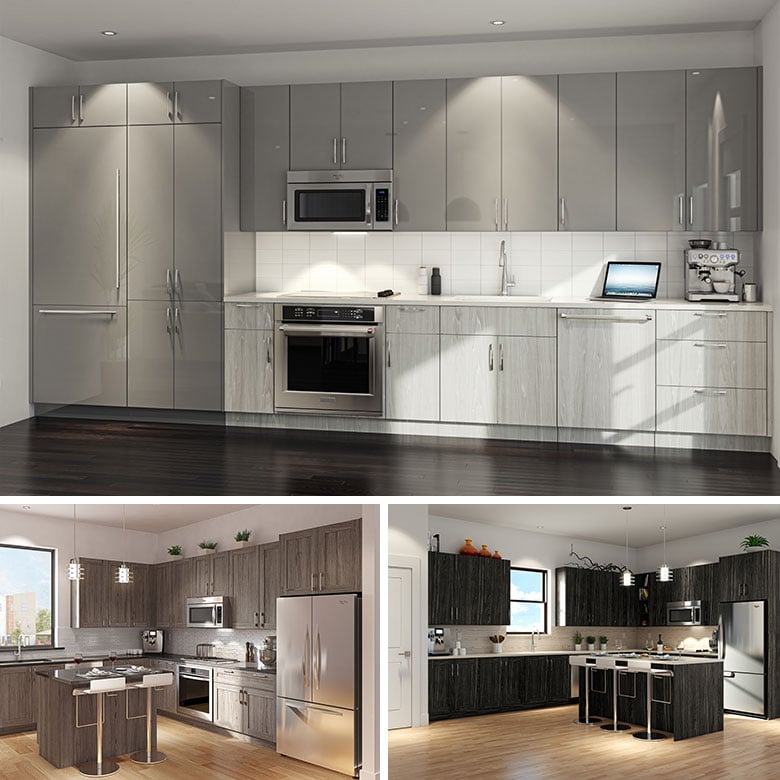 Surge Homes offers these designs through an exclusive agreement with Tendances Concept, a French-Canadian kitchen and bathroom cabinet manufacturer that imports the cabinetry from Europe. These designs and finishes cannot be found with any other builder within the Greater Houston area.
"Through our hugely successful 18-month interactive design process, we listened to our homeowners and curated packages representing their unique styles," said Ben Lemieux, co-owner of Surge Homes.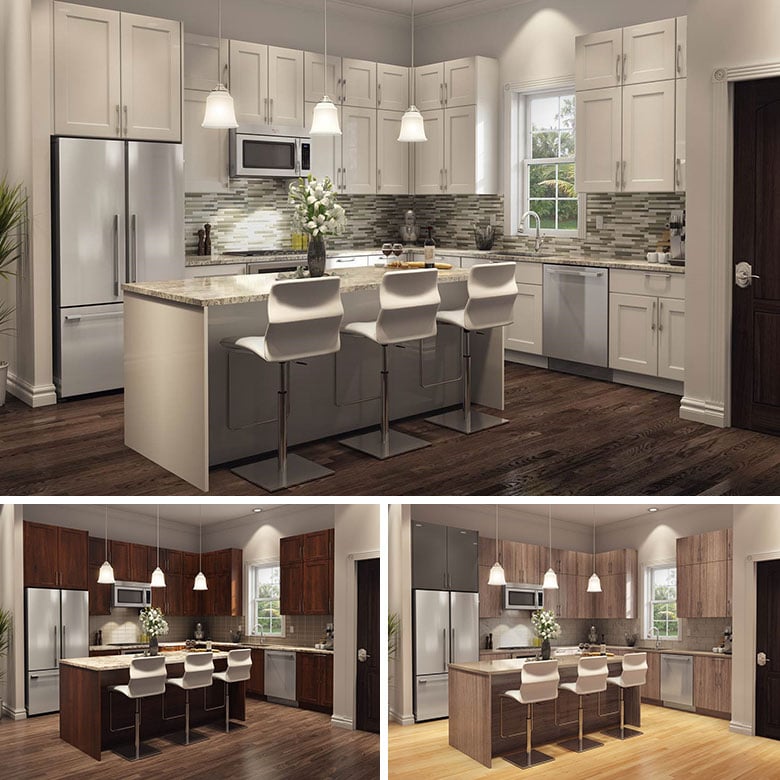 In addition to 41 kitchen packages, every new Surge Homes residence features luxury interiors with an impressive choice of 29 professionally coordinated bathroom design packages. Homes are offered as move-in ready, complete with refrigerator and all kitchen appliances, as well as washer and dryer connections. These new homes are also covered by a Quality Assurance Program that includes a 10-year transferable Home Buyers Warranty and a Master Insurance Program for the duration of the 10-year warranty.
"We are proud to be the only builder inside the Loop to offer such a wide variety of gorgeous kitchen design packages," said Louis Conrad, co-owner of Surge Homes. "These designs are a mark of differentiation and they further help our communities stand out."
Home buyers can view the entire collection of kitchen and bathroom design packages at the Surge Homes Discovery and Sales Center.
-- 30 --
About Surge Homes
Surge Homes® is a Houston-based residential real estate developer and builder committed to providing new homes in nine communities that feature stunning architecture and cutting-edge interior designs in Houston's urban core. From land development and construction to sales and marketing, Surge Homes® is involved in every aspect of creating these new homes, located in the most desirable inner city areas. Louis Conrad and Ben Lemieux, co-owners, and David Modlin, vice president of development and construction, each bring more than 27 years of experience in real estate development, management and consulting, and their previous developments total more than 4,000 homes and include master-planned communities, houses and condominiums throughout the U.S. and Canada.
Upper Richton
Upper Richton is an exclusive $8.2 million, 13-home gated community of nine single-family homes and four townhomes starting at $609,000 and range from 2,273 square feet to 2,352 square feet. Home buyers appreciate the opportunity to purchase a new home in the prestigious Upper Kirby District at a more affordable price than other new residences in the neighborhood. See all Upper Richton MLS Listings here: http://bit.ly/UR-MLS.
Parc at Midtown
Parc at Midtown is a $22 million, 80-home gated community of one- two-, and three-bedroom condos; two-story, two- and three-bedroom penthouses; two-story, two-bedroom Sky Townhomes™; and three-bedroom townhomes. Homes range from $172,300 to $430,260 and give home buyers the unique option to own a new home in trendy, walkable Midtown. See all Parc at Midtown MLS Listings here: http://bit.ly/PAM-MLS.