Surge Homes has expanded its design collection with 41 new kitchen design packages, which will be available exclusively in its Upper Richton and Parc at Midtown communities in Houston.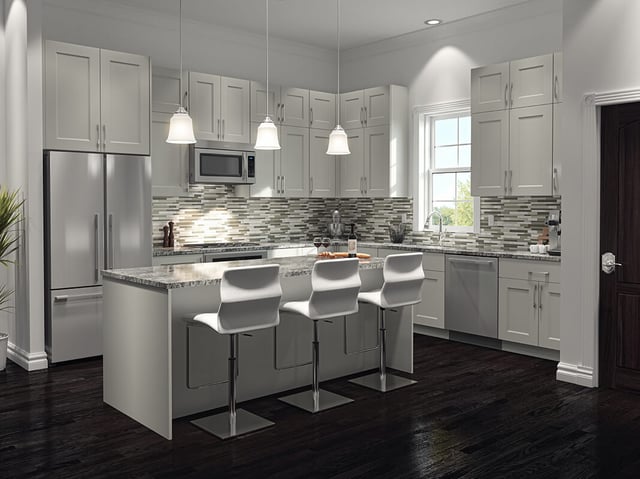 "Through our hugely successful 18-month interactive design process, we listened to our home owners and curated packages representing their unique styles," said Ben Lemieux, co-owner of Surge Homes.
The Houston-based home builder's kitchen design packages offer a wide variety of styles and finishes for the cabinetry, flooring, backsplashes and countertops for all of the new homes. All of the packages contain imported European cabinets, which are provided through Surge Homes's exclusive agreement with Tendances Concept, a French-Canadian kitchen and bathroom cabinet manufacturer. The cabinet materials offer resistance to abrasions, humidity, and changes in temperature. Several packages offer gloss and ultra-matte cabinet finishes.
"We are proud to be the only builder inside the Loop to offer such a wide variety of gorgeous kitchen design packages," said Louis Conrad, co-owner of Surge Homes. "These designs are a mark of differentiation and they further help our communities stand out."
Upper Richton's single-family homes are priced from the $600,000s to the $850,000s, and the Parc at Midtown's condominiums and townhomes are priced from the $150,000s to the $430,000s.
Each new home also includes a choice of 29 bathroom design packages. All of Surge Homes's kitchen and bathroom design packages are available for viewing at its Discovery and Sales Center.