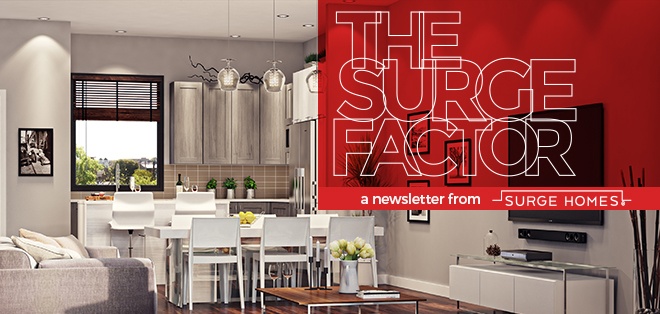 Greetings!
As the rhyme goes … April showers bring May flowers – and we certainly received showers this month! Despite the heavy rains and flooding much of the city endured, our two sites under construction, Parc at Midtown and Upper Richton, are in excellent shape and we are moving forward as planned.
UPDATES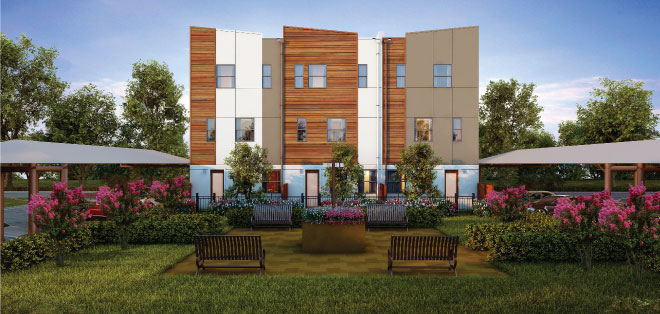 RELEASE OF PARK DESIGN
One of the unique features of Parc at Midtown is the private park for residents situated in the very center of the community. It includes a grassy area with benches for seating and seasonal plantings. You will not find another new community in Midtown that offers its residents a private park, in addition to designated pet areas and several homes with fenced-in yards. It's just unheard of! As a subscriber to our newsletter, you are the first to see a rendering of this park we are so proud to offer our homeowners …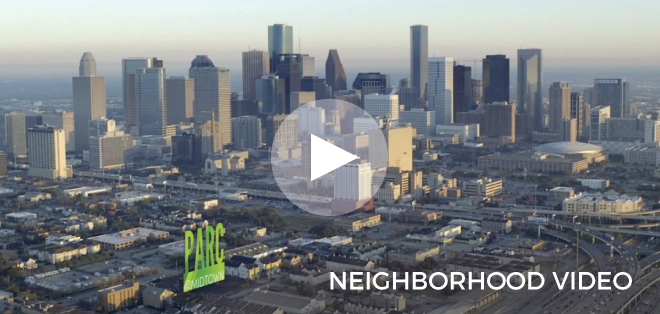 NEW VIDEO TOUR OF PARC AT MIDTOWN
Prepare yourself to be amazed with this mini film! You can see exactly how this community fits into the landscape of Midtown Houston and the surrounding neighborhoods and amenities.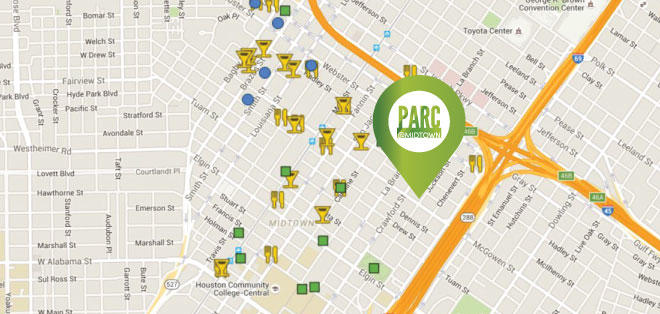 NEW INTERACTIVE COMMUNITY MAPS
If you wonder what life might be like if you live at either Parc at Midtown or Upper Richton, we've got a treat for you! Recently published to these two community web pages is an interactive map featuring nearby restaurants and shopping; entertainment; parks and arts; and grocery and convenience stores for the Midtown and Upper Kirby District areas.
---
PRESS RELEASES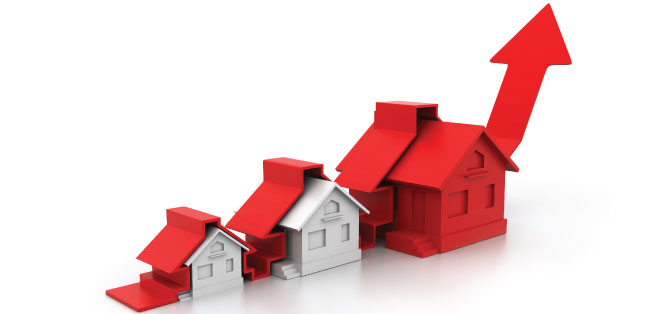 SURGE HOMES SALES REACH $9.5 MILLION IN 60 DAYS
HOUSTON – April 29, 2016 – Surge Homes real estate sales top $9.5 million over the last 60 days. The first two of its nine communities, Upper Richton and Parc at Midtown, are under construction and the first home buyers are slated to move in later this year.
Read Full Article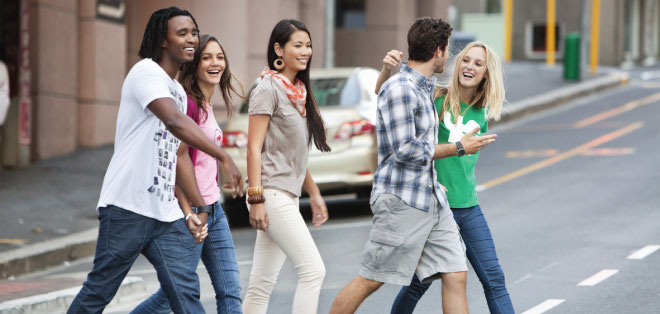 PARC AT MIDTOWN DELIVERS "VERY WALKABLE" LIFESTYLE IN HOUSTON
HOUSTON – May 2, 2016– The Parc at Midtown community by Surge Homes recently was upgraded to a "very walkable" Walk Score of 80 from 76, which bodes well for those looking to put down roots in a Houston neighborhood known for its walkability.
Read Full Article
---
FEATURED BLOG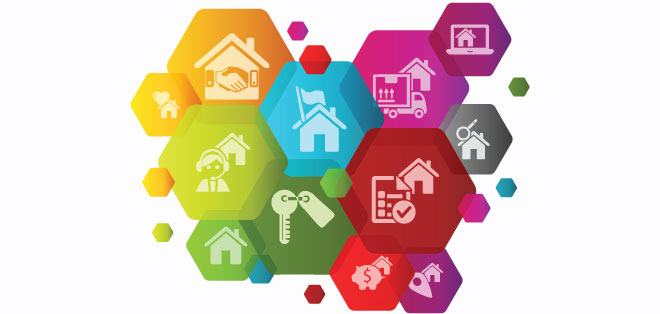 CONDO INSURANCE 101: WHAT EVERY PROPERTY INVESTOR
NEEDS TO KNOW
Acquiring an investment is a significant financial decision and equally so is the protection of said investment. This very logic holds true for a real estate buy and hold investor who purchases a condominium. Insurance is a necessity; however, it's important to keep in mind there are different insurance policies for condominiums versus single-family homes.
Read Full Article
---
SURGE HOMES IN THE NEWS

SURGE HOMES RELIES ON INNOVATION RATHER THAN FOCUS GROUPS
Parc at Midtown, one of two developments recently launched by Surge Homes, became available to the general public on March 16. However, when that day arrived, 20 of the building's 80 units had already been sold in the 10 days prior. Condos in the Parc at Midtown range from $154,760 to $430,260. Less than four miles away is the site of the future Upper Richton, a higher-end development also by Surge Homes recently made for sale to public.
Read Full Article

GERMAN SYNTHETIC LAMINATE GIVES ITS CABINETRY A LEG UP, SAYS SURGE HOMES
Surge Homes says the technology and design behind its kitchen cabinetry create competitive European-inspired kitchens and baths for its homes sold in the Houston area. In February, Surge Homes released a collection of 70 interior design packages for its new homes, including ensembles for 41 kitchens and 29 bathrooms...
Read Full Article
---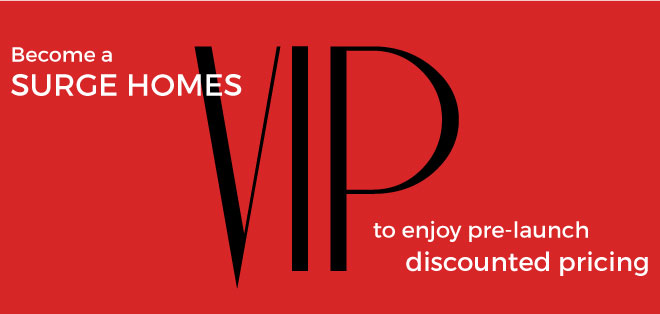 And remember … VIP Certificates are available for upcoming Surge Homes communities that are not currently for sale. A VIP Certificate allows potential home buyers to join a waiting list in order to purchase one of our homes at special pricing – before launching sales to the general public.
Thank you for your continued interest in Surge Homes.