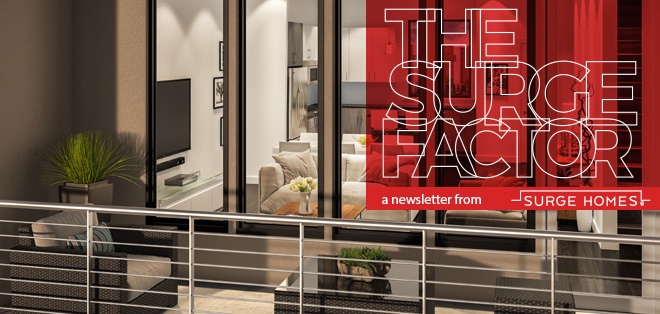 Greetings!
Welcome to the February installment of The Surge Factor! We are moving and grooving at Parc at Midtown and homeowners already are occupying three buildings. But did you know that we still have a few fabulous townhomes (some even on the park!) available? The balcony rendering pictured above is what you can expect from one of our three-story, three-bedroom, 3.5-bathroom townhomes. Not too shabby, right? Read on to learn what we had going on this past month.
---
UPDATES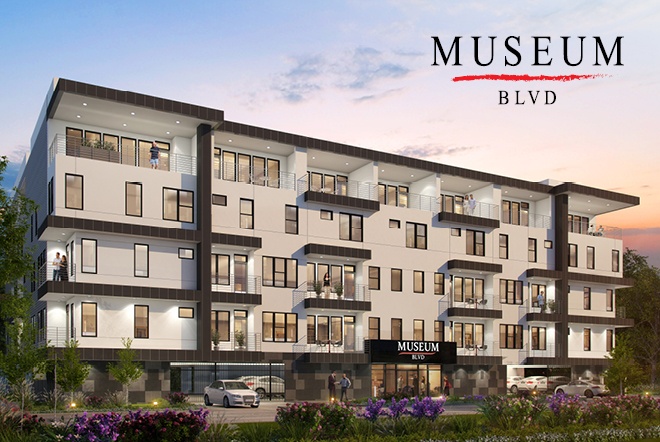 CULTURE, PRESTIGE IN THE mUSEUM dISTRICT FOR $220K? yES, PLEASE!
Modern architecture, value and European design are what you've come to expect from Surge Homes and Museum BLVD, its latest condominium community, won't disappoint! This four-story, mid-rise building in the heart of Houston's Museum District offers 37 homes, including one- and two-bedroom condos starting from $220,000, and two- and three-bedroom, two-story penthouses priced from $362,000.
With eleven floor plans from which to choose and a selection of professionally coordinated European-inspired, interior design packages, Museum BLVD is worth checking out. Spacious terraces, private garage parking and our signature Quality Assurance Program, which includes a 10-year transferable Home Buyers Warranty and a Master Insurance Program, are just a few of the other things you will enjoy about this community.
Positioned in a central location in Houston's Inner Loop that really can't be beat, commuting to and from the Museum District is a breeze. You will enjoy a variety of activities and amenities within an eight- to 10-minute walk from your home, including Hermann Park, Miller Outdoor Theatre and Hotel ZaZa with easy access to Montrose and Midtown.
Compare the affordable prices of Museum BLVD to some neighboring developments that start at $1.3 million and you owe it to yourself to see what Museum BLVD is all about! Ask us how YOU can become a VIP today!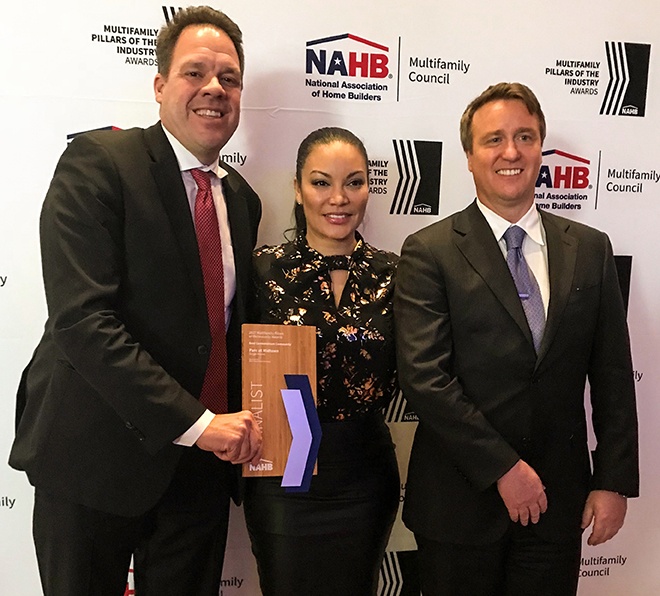 sURGE hOMES hONORED AS fINALIST ON nATIONAL sTAGE
At the recent International Builders' Show (IBS), we were honored to represent our Parc at Midtown development as one of the top three finalists in the Best Condominium Community category in the 2017 Multifamily Pillars of the Industry Awards presented by the National Association of Home Builders. Pictured are Ben Lemieux, chairman of Surge Homes; Egypt Sherrod, master of ceremonies for the awards luncheon; and Louis Conrad, president of Surge Homes.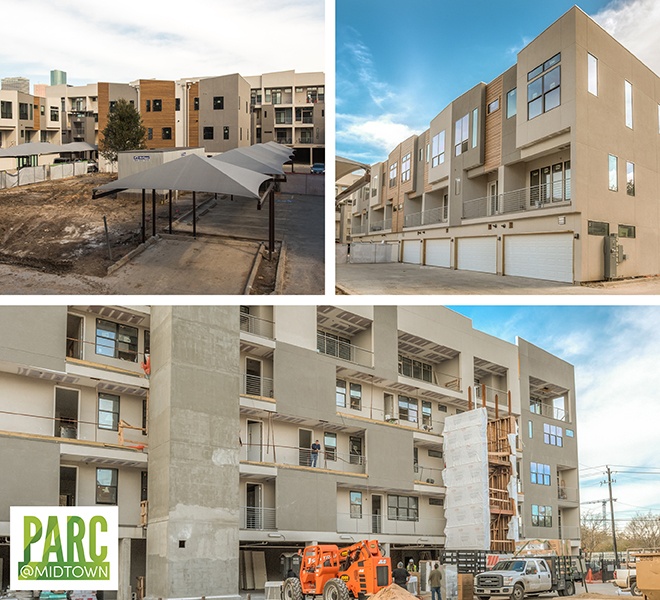 CONSTRUCTION MATTERS
Parc at Midtown continues to progress as the construction team is finalizing cabinets and trim in the McGowen Building (building B) and working on the trim stage (plumbing, air conditioning and electric) in some of the homes. The elevator and stair towers will be finished soon. Townhome building C1 is ready for the mechanical trim stage this month, while the crew completes drywall in townhome building D1 in preparation of the trim and paint stage.


---
FEATURED BLOG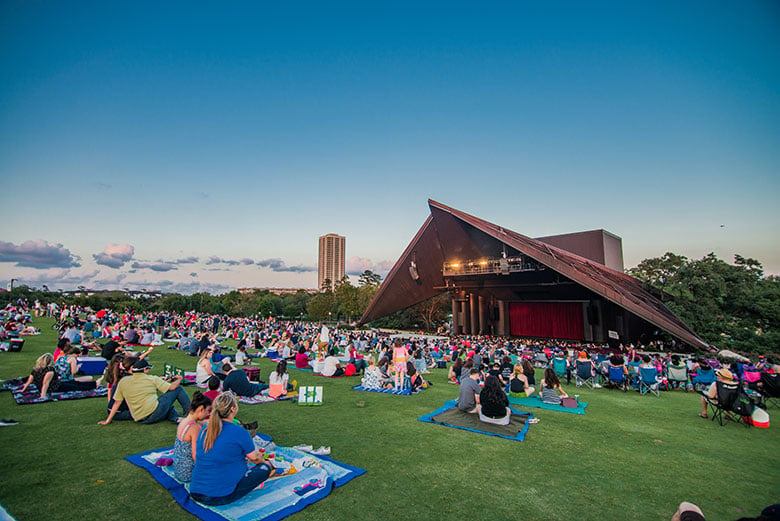 qUINTESSENTIALLY hOUSTON: mUSEUM dISTRICT
Houston's Museum District is one of the city's most beautiful neighborhoods, popular with art lovers and sought after by homeowners – developed from an area that in the 1970s was not as organized and pedestrian-friendly as it became in later years.
---
pRESS rELEASE

sURGE hOMES pRINCIPALS TO sPEAK AT hOUSING lEADERSHIP sUMMIT
Local Entrepreneurs Invited to Share Their Successful Initiatives with Nation's Top Homebuilders
HOUSTON – (Jan. 31, 2018) – As a leader in new homebuilding concepts popular with consumers, Houston-based Surge Homes was selected to participate as part of a panel that will address key executives of the nation's top 200 homebuilding organizations at Hanley Wood's 2018 Housing Leadership Summit, May 14-16.
---
fEATURED lISTING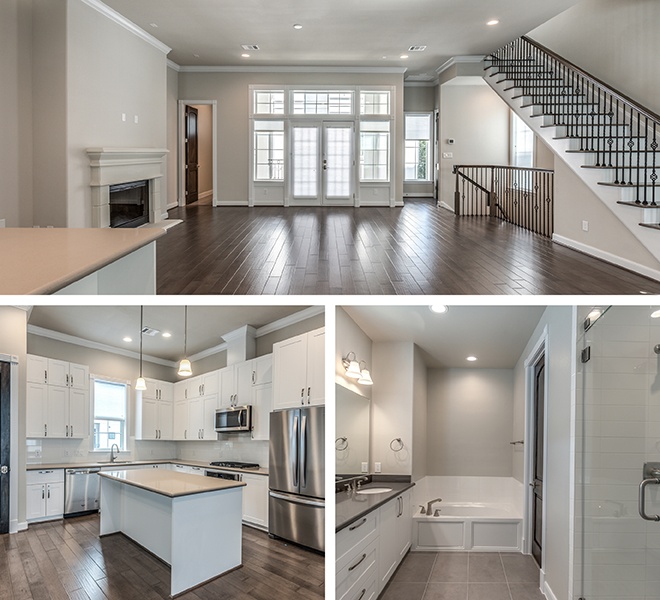 uPPER rICHTON: 2311C rICHTON sT.
Featured listing in Upper Kirby … Upper Richton single-family home for sale: $731,000. The model home pictured provides an example of the luxurious interior design packages from which you'll be able to choose your own finishes and color schemes for flooring, cabinets, countertops and more. This three-story, single-family home is located in a gated community and offers three bedrooms and 3.5 bathrooms, with French-inspired architecture and European-import cabinetry in kitchens and bathrooms. Home features a spacious balcony and two-car garage.
Please visit our model home OPEN HOUSE this Saturday and Sunday from 11 a.m. to 5 p.m. at 2307A Richton St. and beginning February 6, every Tuesday and Wednesday from 2 to 7 p.m.