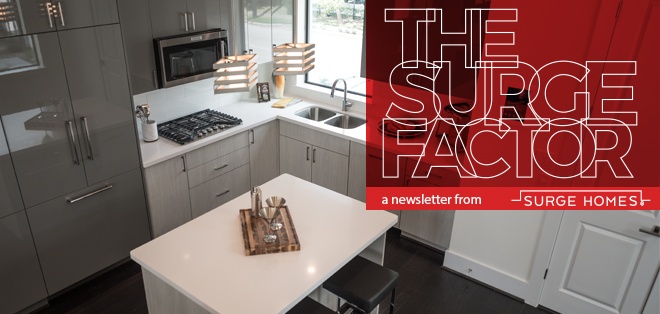 Greetings!
We at Surge Homes have much to be thankful for as we embark on the upcoming holiday season! The first owners moved in to their Parc at Midtown townhomes and condos and we continue to deliver homes in the Hadley Building of this innovative Midtown development.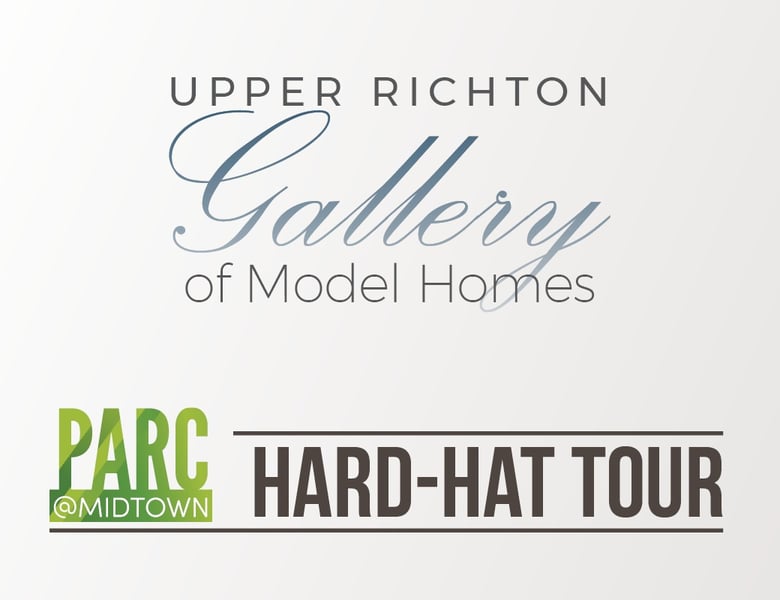 Additionally, we held two very successful events showcasing our new model homes at Upper Richton in the Upper Kirby District and Parc at Midtown – including Houston's first-ever micro condos, which you can read about in the blog below. And … More accolades came our way this past month: Parc at Midtown was named a finalist for a 2017 National Association of Home Builders Multifamily Pillars of the Industry Award in the Best Condominium Community category. This is a huge honor from the largest homebuilding association in America. See the press release below for additional details. Please enjoy this edition of our monthly newsletter.
---
UPDATES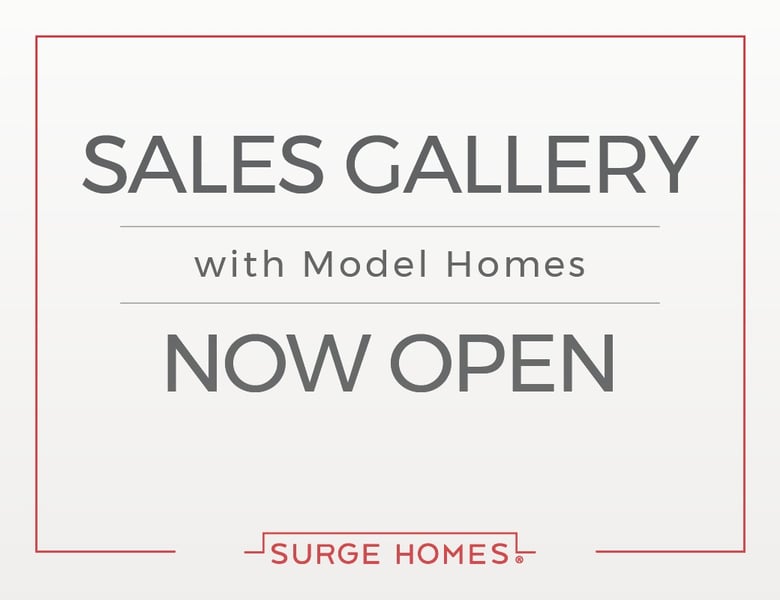 SALES GALLERY, MODEL HOMES 'OPEN FOR BUSINESS'
The Surge Homes Sales Gallery in Midtown is officially open! Here, not only can you meet with one of our representatives to learn about our Inner Loop developments, you also can see and touch many of the European-inspired interior design finishes that we offer in our homes. As a bonus, our two model townhomes are just steps away!
For a visit, call 713-840-8400 or schedule an appointment here. Hours of operation are Monday through Wednesday and Friday from 9 a.m. to 6 p.m., and Saturday and Sunday from 11 a.m. to 5 p.m. You're welcome to visit us at 2401 Crawford St. and tour the model homes so you can see for yourself what you have to look forward to in your own brand-new home!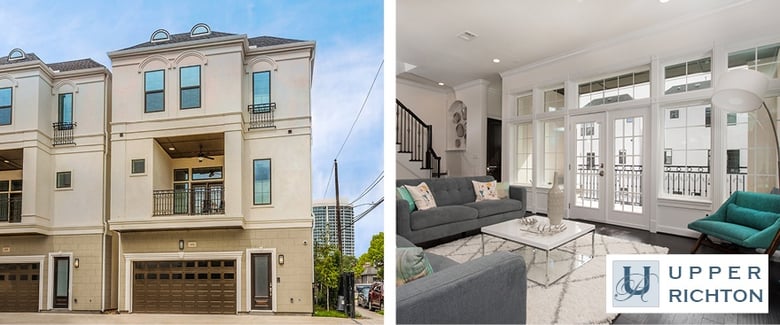 LUXURY, WALKABILITY IN UPPER KIRBY
Our Upper Richton development has three model homes available to visit every Saturday and Sunday from 11 a.m. to 5 p.m. Stop by and preview what this community offers: stylish interiors, luxury finishes and affordability.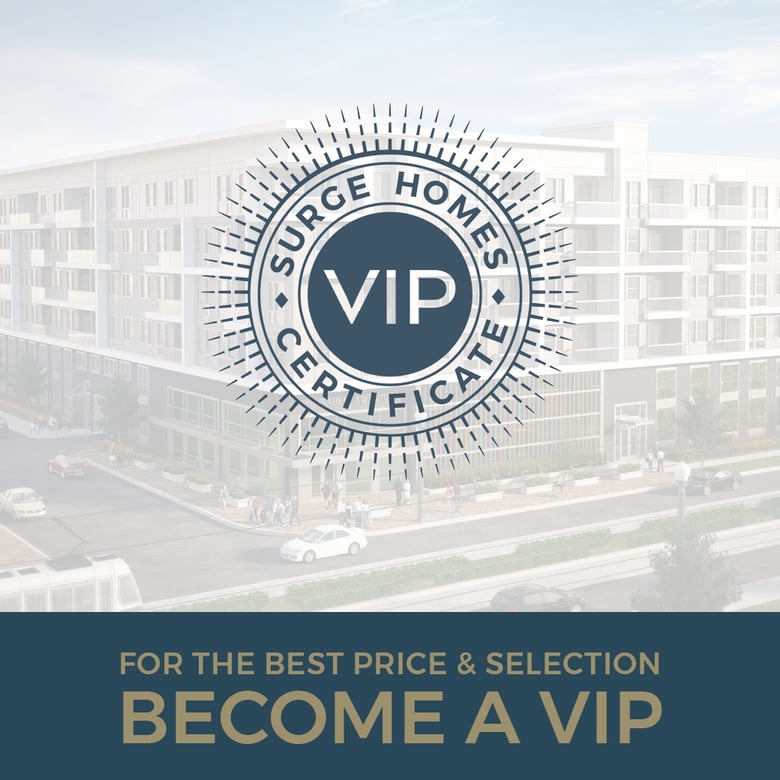 VIP BENEFITS: PRIORITY, PRICE AND SELECTION
VIP Reservation sales are well on their way and have been very successful at The Isabella at Midtown Lofts, condos and penthouses are priced from the $160s to the $500s, and feature amazing amenities. The Surge Homes VIP Reservation Program offers prospective homebuyers the opportunity to select the home of their choosing before others by joining a list and purchasing one of our homes at a special price – prior to the general public sales launch. VIP Reservations are available for $1,900, which goes into escrow, and is applied to the final purchase price of the home once under contract. If your dream is to own a home in a great Inner Loop neighborhood, take advantage of the VIP Reservation Program today!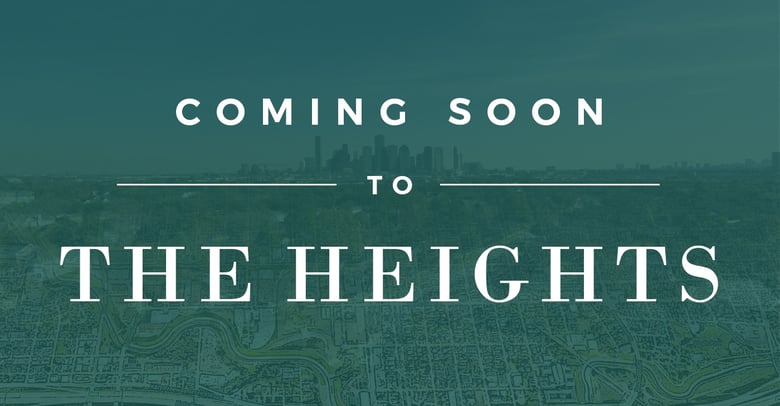 SURGE HOMES SETS ITS 'SITES' ON THE HEIGHTS
Coming soon to a Heights-area neighborhood near you … We can't divulge any particulars – yet! But if you're interested in what a development in The Heights might look like, register on our website to become an Insider and be one of the first to learn all the details. Alternatively, follow us on Facebook, Twitter or LinkedIn and you're sure to get the scoop!
CONSTRUCTION MATTERS
Parc at Midtown is well on its way!
We are in the process of closing on all 28 condominiums in the Hadley Buildingduring the next two weeks. How exciting! The exterior of the McGowen Building is complete and drywall installation is occurring right now.
Townhome buildings C2 and C4 are complete and homeowners have moved in. For townhome building C1, drywall installation will begin soon. The construction team will complete the mechanical rough stage (i.e., plumbing, electric, heat ventilation and air conditioning) and install insulation later this month in townhome building D1.


REBUILDING SUTHERLAND SPRINGS
Surge Homes made a donation to the fundraising effort to rebuild the First Baptist Church of Sutherland Springs. We invite you to do the same as we stand together as Texans and help bring healing to this community. For more information on the fundraising campaign, please click here.
---
SURGE HOMES IN THE NEWS

SURGE HOMES HAS BIG PLANS FOR MICRO CONDOS
The model unit at the new Parc @ Midtown gives new meaning to the word small - for Houston, at least.
The 468-square-foot condo shows like one of those apartment mock-ups at Ikea - the ones demonstrating how a few pieces of undersized furniture with the right accessories can turn a few hundred square feet into a functional, even inviting, home.

HOUSTON'S PARC AT MIDTOWN MICRO-CONDOS NAMED FINALIST FOR NAHB 'BEST CONDOMINIUM COMMUNITY'
A Midtown residential complex in recent weeks welcomed its first residents, but it's already poised to win a national award.
Surge Homes' Parc at Midtown, a mix of condominium concepts which vary in size, is among the finalists for the "Best Condominium Community" in the 2017 National Association of Home Builders awards.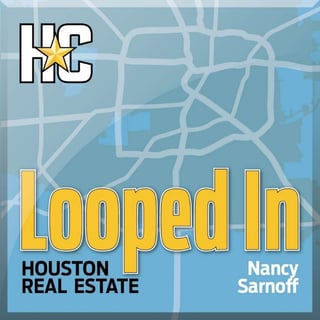 LISTEN: LIVING LARGE IN A MICRO CONDO IN HOUSTON
After studying urban housing trends from around the world and the local market for millennial housing, a pair of developers from Montreal decided to include 14 micro units in their newest residential project in Midtown.
---
fEATURED bLOG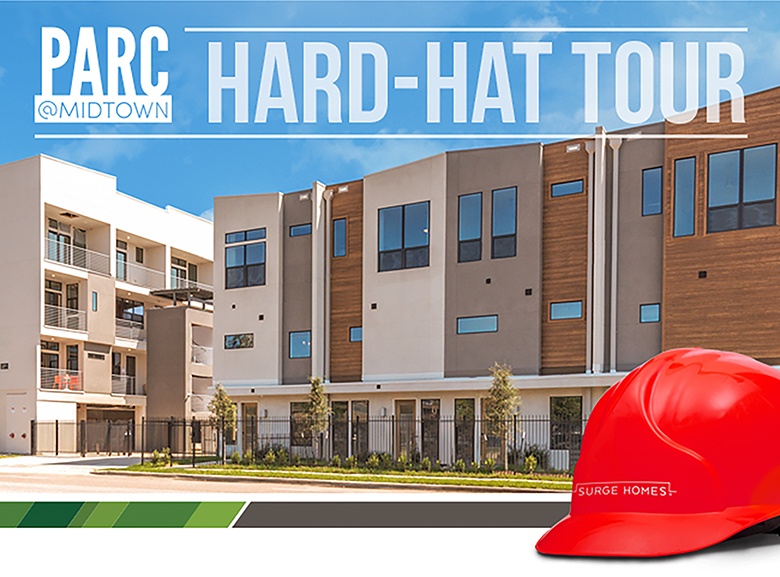 'HARD-HAT TOUR' OF PARC AT MIDTOWN DRAWS CURRENT AND FUTURE HOMEOWNERS
More than 130 guests attended the Surge Homes "hard-hat tour" of its highly successful community, Parc at Midtown. Amidst the ongoing construction of the development – hence the hard hats – a dozen homes showing various floor plans were open for the tour.
---
pRESS rELEASE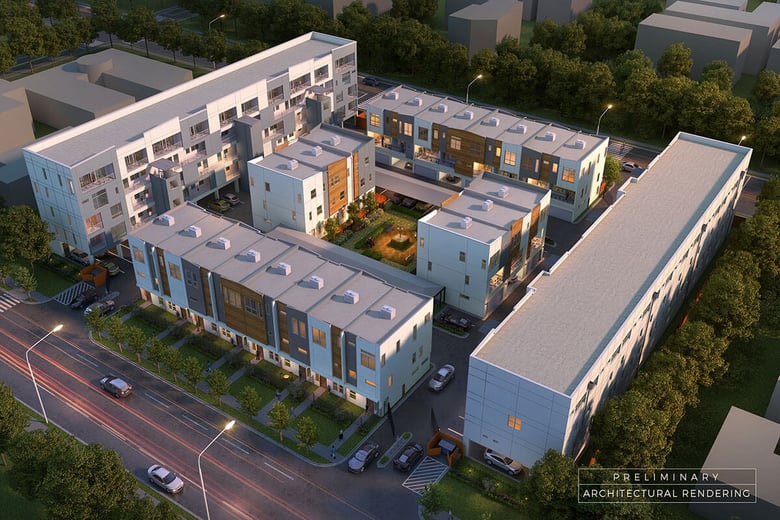 SURGE HOMES' PROPERTY A FINALIST FOR 'BEST CONDOMINIUM COMMUNITY'
Parc at Midtown nominated for the NAHB Multifamily Pillars of the Industry Award
HOUSTON - (October 30, 2017) - Parc at Midtown, Surge Homes' multi-phased mix of condominium concepts, has been selected as a finalist for a 2017 National Association of Home Builders (NAHB) Award in the category of Best Condominium Community. Winners will be announced at an awards luncheon on January 9, 2018 during the International Builders Show in Orlando, Florida.
---
FEATURED LISTING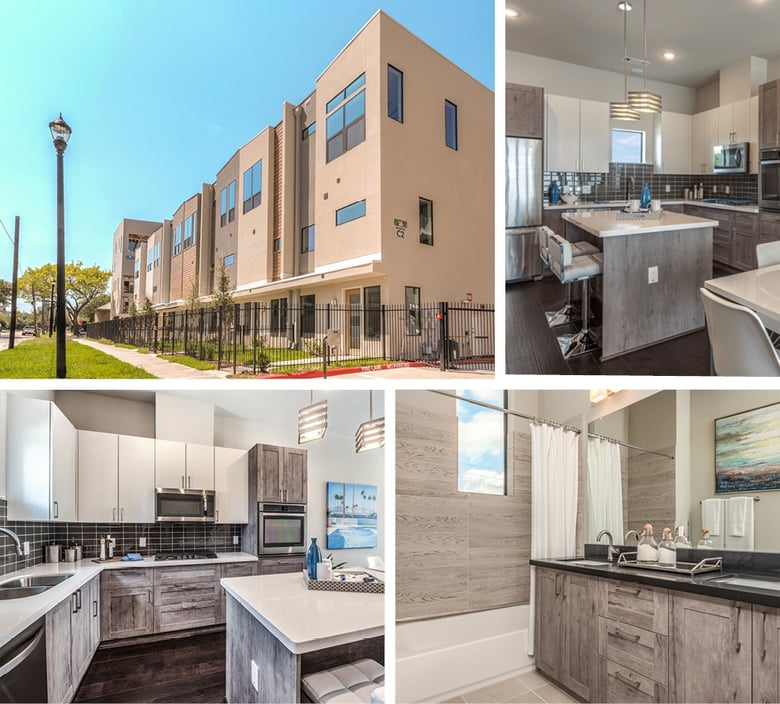 PARC AT MIDTOWN - 2401 CRAWFORD ST., c1-d
Featured listing in Midtown … Parc at Midtown townhome for sale: $371,600. This three-bedroom, 3.5 bathroom, three-story townhome is complete with modern architecture and European-import cabinetry in the kitchen and bathrooms. It's located in a gated community, and features a balcony and two-car garage, with an exclusive park for residents and their guests.