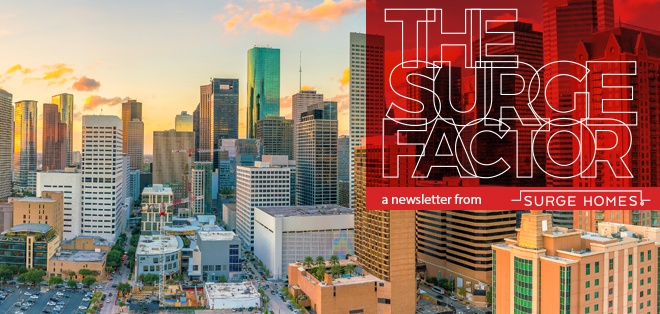 Greetings!
We hope this finds you and your loved ones doing well as we all attempt to return to some sense of normalcy in the aftermath of Hurricane Harvey. The storm created devastation for Houstonians; however, we came out on the other side with even more respect for one another as we witnessed countless, selfless acts of heroism and volunteerism in the midst of utter catastrophe. While the world watched on in awe and wonder, Houstonians came together like never before. Houston Strong is what unites us and allows us to prevail in the face of adversity.

Surge Homes staff also volunteered in Houston area neighborhoods, as well as taking pictures and video of our current and future developments in the latter days of the storm. We wanted to document, firsthand, the state of each property and assess whether there was any accumulation of water at the sites, as well as the surrounding and nearby streets. You can read the press release below to learn the results. Read on for construction updates and more.
---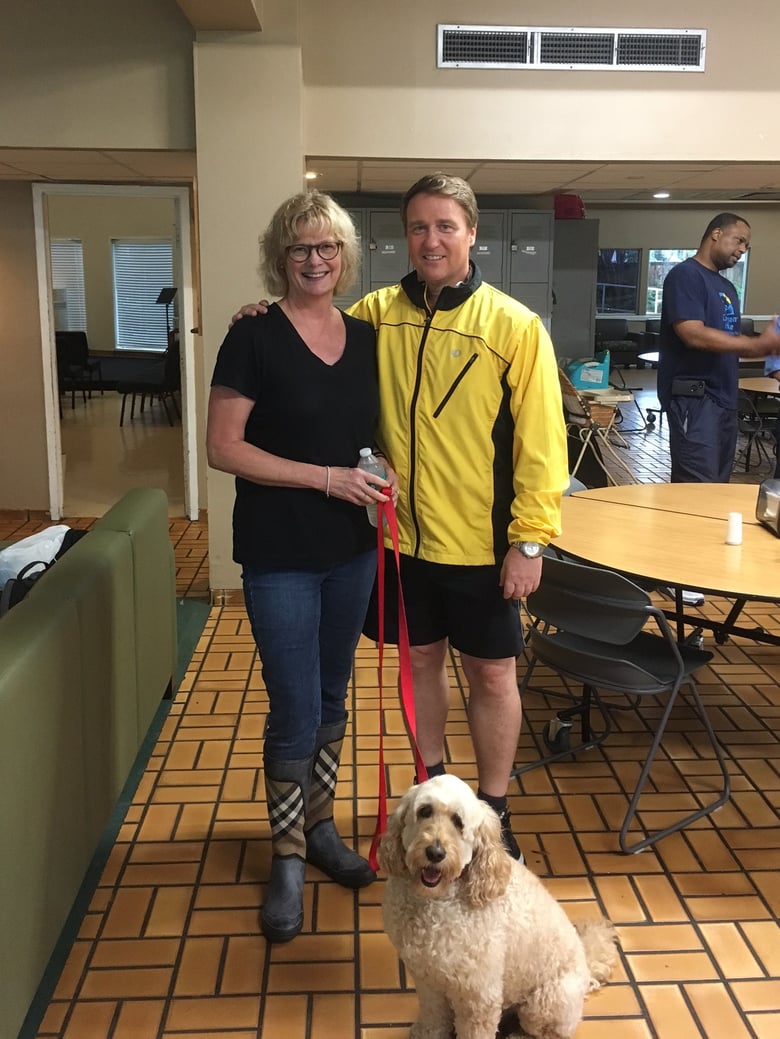 Hurricane Harvey Relief Efforts
At Surge Homes, we believe it is our responsibility, as a member of the community, to do what we can to help Houston after Hurricane Harvey. As such, we made contributions to the Hurricane Harvey Relief Fund and the Rebuild Texas Fund.
Additionally, if you follow us, you know we are a proud supporter of Covenant House Texas and their mission to support Houston's homeless youth population. They kept their doors open during Hurricane Harvey for anyone who needed a place to stay. an
During the storm, their facilities took on water and their offices sustained damage. Tuesday, our president, Louis Conrad (pictured with executive director of CHT, Leslie Bourne), was happy to make a donation to assist with necessary repairs. If you are so inclined, here's a list of items they need:
Fresh fruit

Meat

Non-perishable food

Snacks

Juice

Fresh dairy products

Socks (new) for men and women

Men's t-shirts, undershirts, and underwear (all sizes);

Women's underwear and bras (all sizes)

New towels and washcloths
For a full list, visit covenanthousetx.org/harvey.
---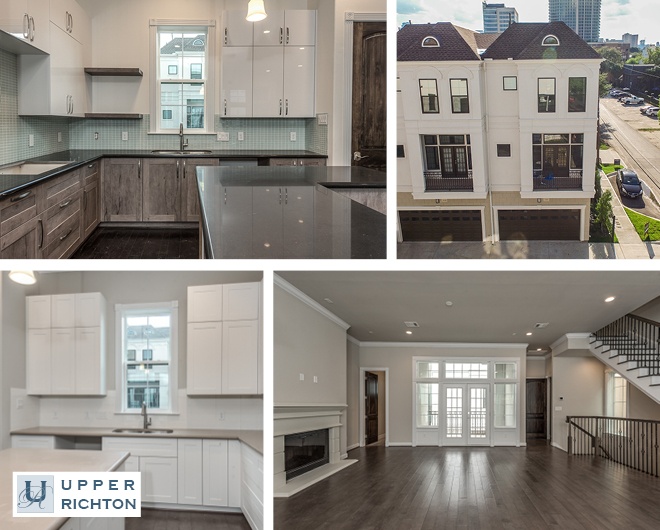 Construction Matters
Our Upper Richton construction crew is performing final Quality Assurance checks and will be completed this month. Stop by to tour model homes at open houses scheduled every Saturday and Sunday from 11 a.m. to 5 p.m. or Monday and Tuesday from 10 a.m. to 7 p.m.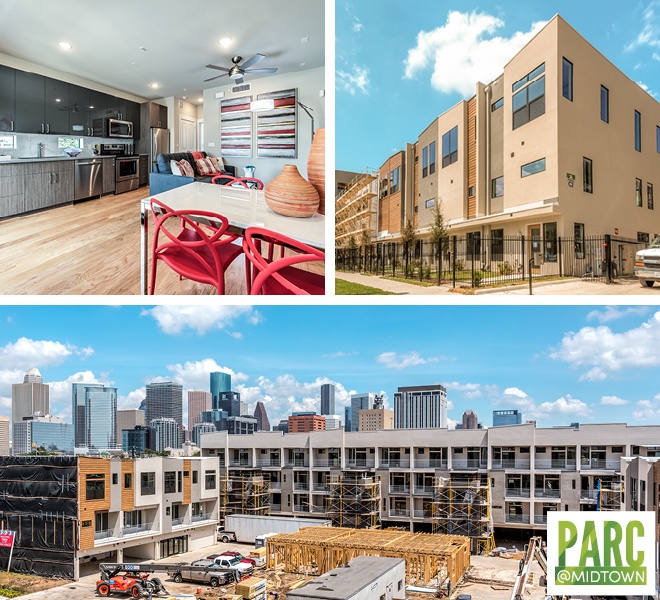 Our Parc at Midtown construction crew is making great progress this month with all perimeter gates for the development installed.
The Hadley Building is in various stages of construction with the completion of stair trim this week and painting in progress. We are in receipt of electric meters, and air conditioners and flooring will be installed in the one-story condos. The Sky Townhomes™ will start the mechanical trims stage, which includes countertops, tile and plumbing, and electrical trims. The exterior stucco of the McGowen Building is complete and insulation will be installed next with drywall following soon.
Townhome buildings C2 and C4 are complete and we anticipate closing this month. For building C1, the construction team is beginning exterior stucco and the mechanical rough stage, which includes installation of plumbing, electric, and heat ventilation and air conditioning (HVAC) components. The foundation is complete for building D1 and framing is in progress.
---
Press Releases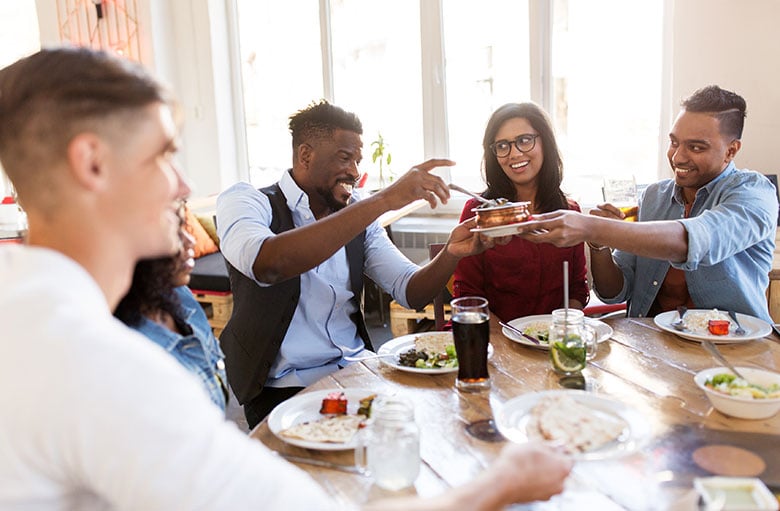 SURGE HOMES' SUCCESS ENHANCED BY INTERNATIONALLY DIVERSE CLIENTELE
Buyers from around the world choose to live in Houston's Inner Loop
HOUSTON – (August 18, 2017) – The residential communities under development by Surge Homes® are just as unique as the people who live in them.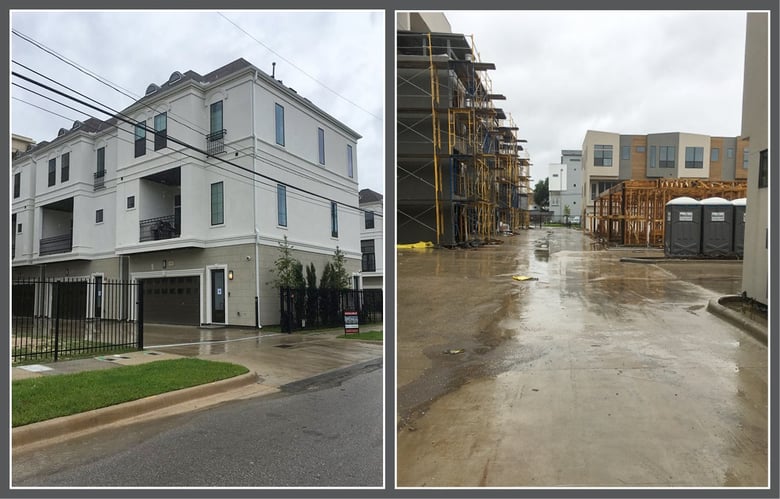 HURRICANE HARVEY LEAVES SURGE HOMES' DEVELOPMENTS 'HIGH, DRY'
HOUSTON – (Sept. 8, 2017) – When Surge Homes® began developing residential communities in Houston's Inner Loop in 2015, they -- along with most Houstonians -- had not been through a storm like Harvey.
---
Featured Blogs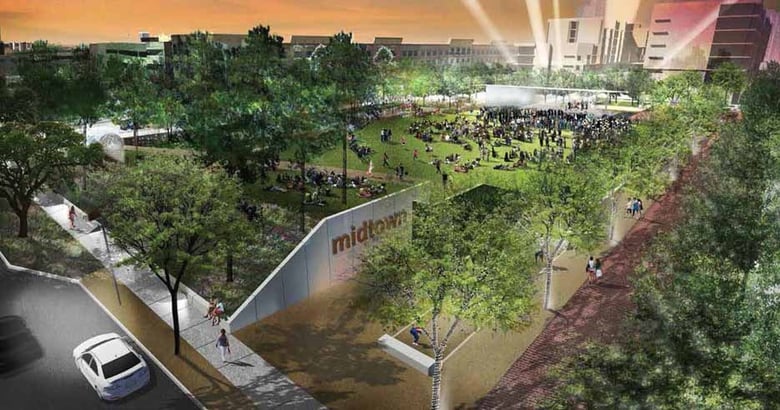 THE CHERRY ON TOP: SURGE HOMES RESIDENTS LIVE NEAR THE ACTION IN MIDTOWN PARK
Midtown is a popular area already filled with legions of great dining options, hopping music venues, and cool bars and lounges. In this pedestrian-friendly, walkable neighborhood, you can even rent bicycles for the hour or day.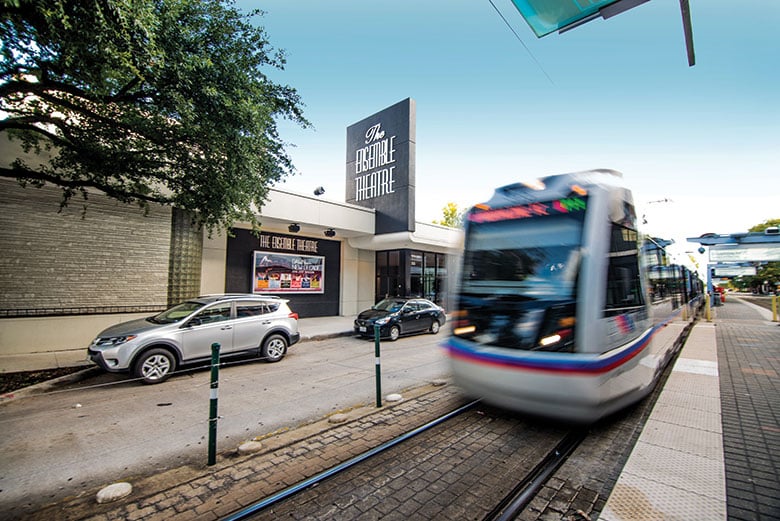 DOWN ON MAIN STREET: STROLL, SHOP AND SAVOR
Many cities and towns throughout the United States have a 'Main Street,' but it's a safe bet that few can match Houston's Main Street for its diversity of shopping, dining, nightlife and entertainment. For those living at The Isabella at Midtown, the exploration of it all starts when they step out the door.
---
Featured Listing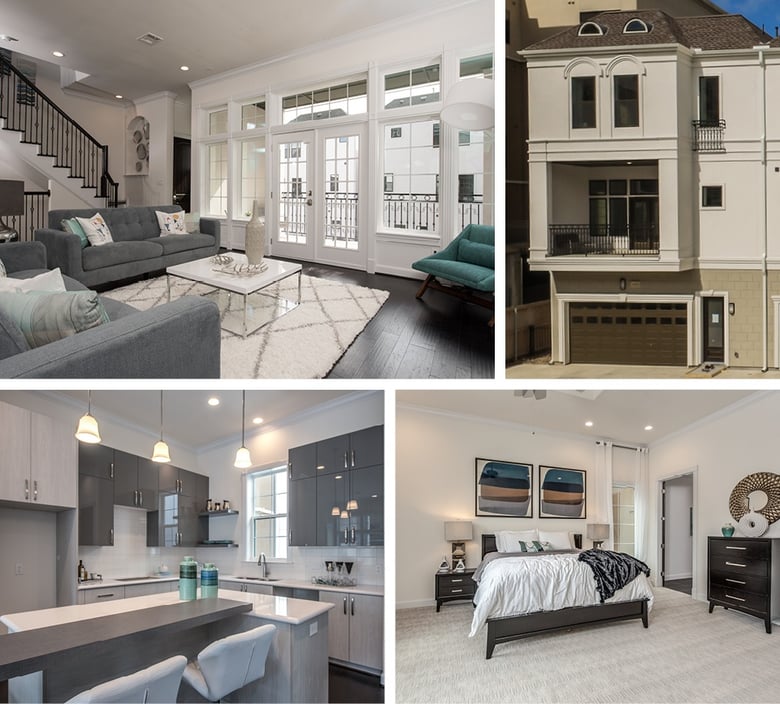 UPPER RICHTON - 2313D RICHTON ST.
Featured listing in Upper Kirby … Luxury townhome with French-inspired architecture in an exclusive gated community priced at $616,000. Three bedrooms and 3½ bathrooms with 2,488 square feet. A three-story townhome complete with kitchen appliances, custom imported cabinetry in kitchens and bathrooms with a two-car garage. This home will be available for showing starting Saturday, September 16. Sales Office hours at Upper Richton are Saturday and Sunday from 11 a.m. to 5 p.m., and Monday and Tuesday from 10 a.m. to 7 p.m.